If you've been waiting to host a summer barbecue, the 4th of July is a great time for an outdoor party. Make sure you have everything you need to throw the perfect barbecue with this list of essentials.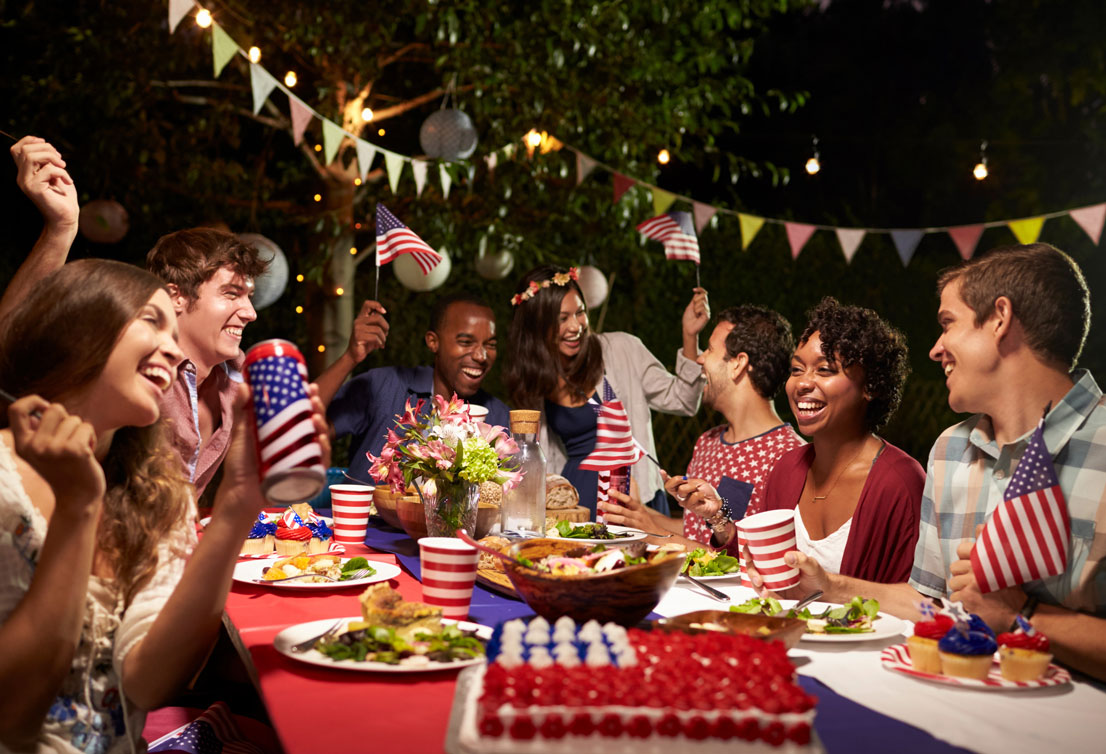 1. Grill
Cooking out on the grill for you and your guests is an essential part of any 4th of July celebration. Amazon has some great options, from stainless steel gas grills to less expensive charcoal smokers, so you can get the right fit for all your summer barbecues.
2. Coolers
Keep your drinks cold in the summer heat with plenty of ice and coolers. Coleman makes some quality yet affordable cooler options, or you can splurge on a Yeti or Blue cooler. They come in several colors and sizes and can hold ice for up to several days.
3. Food & Drinks
Burgers, brats, and cold drinks are necessities for any summer barbecue. If you feel like getting festive, Pinterest has several fun 4th of July themed food and drink ideas that you and your guests will love.

4. Sunscreen & Bug Spray
It's easy to get carried away during an outdoor party and forget to apply sunscreen. Make sure you and your guests avoid getting burnt and/or bitten with plenty of sun protection and bug spray.
5. Speakers
Get the party going before the fireworks start. Hear your favorite 4th of July playlist loud and clear with 3-way high performance indoor/outdoor speakers, perfect for your pool or patio.
6. Lights
Spruce up your outdoor barbecue setup with some patio string lights so you can keep the party going when the sun goes down. Amazon has some great inexpensive options with different bulb colors and sizes.
7. Fireworks
Perhaps the most important part of any 4th of July party is the fireworks. If you plan on skipping your local show and doing your own fireworks at home, Phantom Fireworks has everything from sparklers and firecrackers to rockets and missiles (but please, be safe)!