While the internet makes it easier to shop, it also means you must be more diligent in your research. In today's world, around 76% of U.S. adults shop online. It's important to confirm that the products you purchase are what you are expecting and have your desired features. This list of tips will help you identify red flags and be aware of what to look for when shopping online.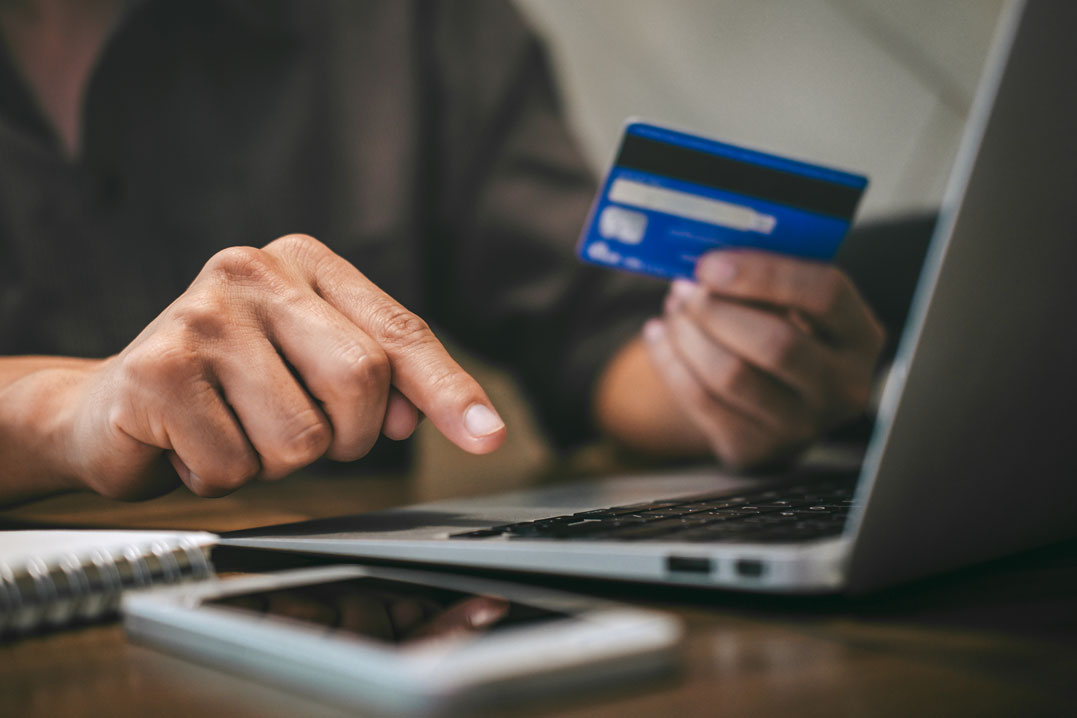 1. Pay attention to the price.
If you notice that the cost of the product you're looking at is significantly lower than the price of the product on other sites, take it as a red flag to research. A legitimate reseller should not be marking down the product cost well below market value. It may be tempting to jump on a discount opportunity, but if it seems too good to be true, proceed with caution. You should compare the price point to the listed features of other similar models from different brands.
2.

Carefully review product feature explanations.
Some features require third-party software solutions to work. If you need a special app or additional accessory to make a product function fully, be sure you can easily access the necessary software or hardware.
3. Read the reviews.
A key part of any online shopping experience should be looking at the product reviews from other customers. If a product has no reviews, it could be a new product, but if not, it may not be a legitimate site or purchase option. You should pay attention to both positive and negative reviews to get a better idea of exactly what users like and don't like about the product. Reviews can be a good indicator of whether a listed feature works the way you expect – or not. Some reviews can also be about the shipping experience or the price, which may or may not be relevant to your decision to buy. 
4. Look carefully at product photos.
If you see multiple listings for the same products that use identical product images, it can sometimes be third-party resellers who may not be authorized by the manufacturer. This could lead to issues if you have a warranty claim. Some manufacturers only honor their warranties when their products are purchased from authorized dealers.
5.

Take note of how the website

or product

looks.
If the site you are on is lacking in functionality, layout or overall aesthetic, it may be a sign to purchase your product elsewhere. Spelling and grammar are also key when it comes to determining the professionalism and legitimacy of a website or brand.
6. Check the estimated shipping time.
Long shipping timelines can give you an idea of where the products originate. Many sellers of low-cost products are located outside of the United States, so while they may offer free shipping, the product can take weeks or months to arrive.  When you do finally get the product, it could be challenging to get support or warranty coverage.
7. Research the seller.
When shopping on large ecommerce sites such as Amazon or Walmart, pay attention to whether you are buying directly from the company or through a third-party reseller. If it is third-party, research the seller to determine whether they are legitimate. Sellers with low or no reviews or an out-of-country address can be red flags. When in doubt, purchase products directly from manufacturer websites.
8.

Reach

out to the seller

and

ask questions.
Many ecommerce websites have question sections on a listing, allowing you to see what other buyers have asked about a product. These previously asked questions can be a great place to get a clearer picture of how the product and features work and what actual technology certifications are approved for the unit. For example, if a receiver lists Android Auto as a feature but requires a third-party app to use it, you know the product is not Android certified. If your question isn't already answered, contact the seller directly. The speed and professionalism of their response can provide insight into what type of business they run, and whether they will be a good fit for your purchase needs.