Football season is back! If you're one of the ~60 million people who participate in Fantasy Football, you're probably getting ready for your draft. Make sure you have everything you need for a successful Draft Day with this list of tips.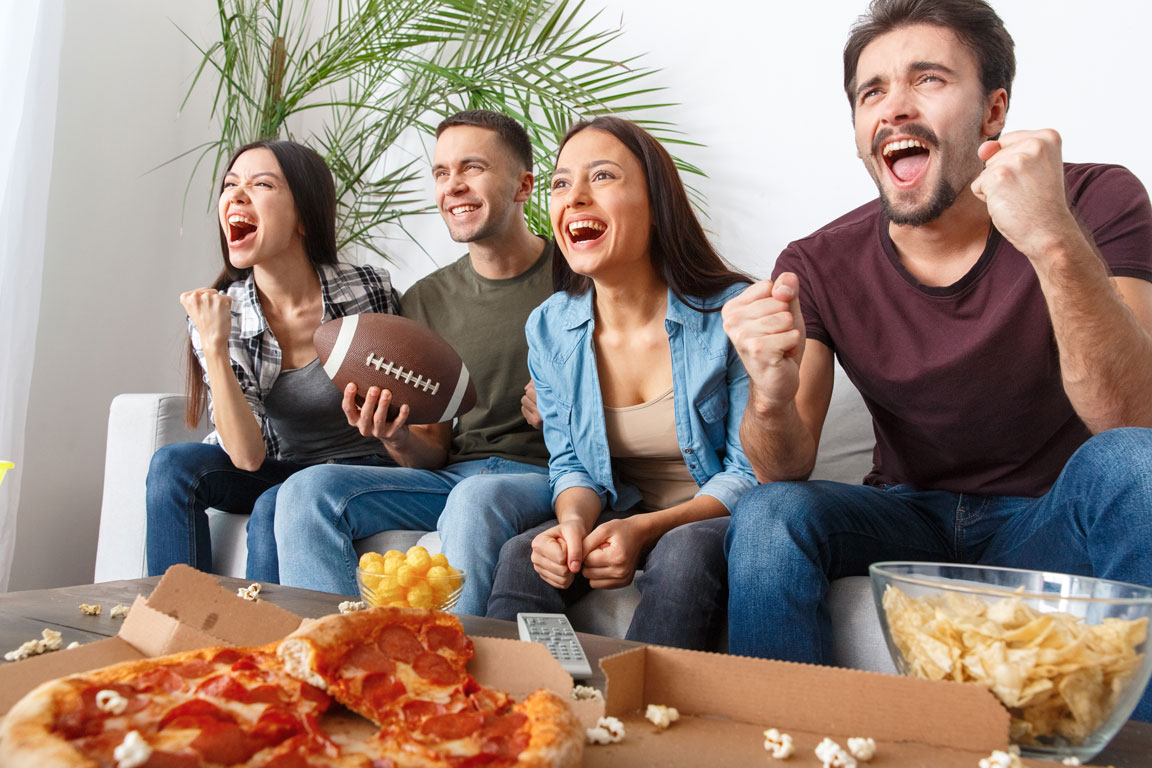 Choose the right league participants.



The most important factor in your Fantasy Football league's success is its participants. You'll need an even number of players (anywhere from 8 to 14) who will be committed throughout the season. Go with people you know and make sure everyone has the same level of expectation, seriousness, and football savviness. Decide in advance whether this is going to be a laid-back league for fun, or a hardcore league for football junkies. You should also confirm participation a week in advance and have alternates in mind in case anyone backs out.
Schedule your draft time and place early.
Most drafts are done around Labor Day as the preseason games start winding down and the regular season is about to start. This is a busy time for many with the end of summer and back to school activities, so pick your time and place in advance to allow everyone to plan accordingly. Remember that many players also participate in multiple leagues and may have other drafts scheduled.
Go over the rules.
Fantasy Football has several scoring systems and ways to play, so it's important to clarify the rules in advance. This allows players to base their picks on the chosen scoring method. There are also many draft systems, but the "Snake Draft" is the most popular. This reverses the draft order each round (i.e., the player who drafts first in Round 1 drafts last in Round 2). All players should be aware of things like trade policies, fees, prizes, and which website or app you are using for your league.
Have a draft board ready.
If your draft is offline, a draft board will be the most essential piece of equipment. This can be as simple as a piece of poster board or an erasable whiteboard with a column for each team. Write the team names at the top, with the rows below representing the draft rounds. It also helps to make a deck of cards with names of all the eligible NFL players, color-coded by position. Then you can pin the player card under the team's name of the person who selects him. There are some draft boards available online that are already assembled and come with a set of player cards. Keep the board updated throughout the draft and make sure you have pens, paper, colored markers, and clipboards available for those who want to track their progress and strategize while the draft is going on.
Prep for a party.
As the host, it's your responsibility to turn this day into a traditional "draft day party." Make sure there is room for everyone to sit comfortably and talk amongst each other. The draft is a key time for the players in your league to build camaraderie and get introduced. Have plenty of food and drinks, whether it involves ordering pizza and wings or turning it into a barbecue. You can make it fun with football-themed snacks and decorations to set the tone for the day. Put a compilation of last year's highlights or NFL Network on the big screen and get some good home audio equipment to make it feel like a true football party.
Stay focused on your own team.
As league commissioner and draft party host, you'll have plenty to do on Draft Day. Don't let that interfere with your own draft strategy and picks. Every draft host should know player rankings and fantasy football basics so that you can have a strategy in advance. The situation is always changing on Draft Day, so pay attention and be ready to adjust your picks and priorities. Some other basics to keep in mind: focus on running backs early as they will be your key scorers. Quarterbacks may seem important, but they're not the top priority in Fantasy Football. Research and target your sleeper picks, or the lesser-known players who may have a breakout year. Select backups for your key positions so unexpected player injuries don't ruin the heart of your team. Keep an eye on bye-weeks to avoid losing points because one or more of your key players is out that week. 
Confirm all picks.
When the draft ends, make sure everyone is on the same page about who they've drafted and final team rosters. Make a waiver roster of the remaining NFL players available and confirm the deadlines for submitting each week's roster. Ensure that all fees have been paid, and even consider appointing a league Treasurer to handle paid dues for the season. Set dates for any future gatherings upfront. Some leagues meet regularly while others may only meet at the draft party and end of the season, depending on everyone's location and schedules. Most importantly, make sure you have everyone's contact information, and team information is entered on the site your league is using. Create a group chat to keep the conversation going throughout the season. This way, people can ask questions, send reminders and keep the smack talk going!