If you've recently considered a car stereo upgrade, you've probably heard all about Apple CarPlay and Android Auto. But is it worth the hype? This article will explain what Apple CarPlay/Android Auto have to offer so you can decide whether a multimedia receiver with these features is right for you.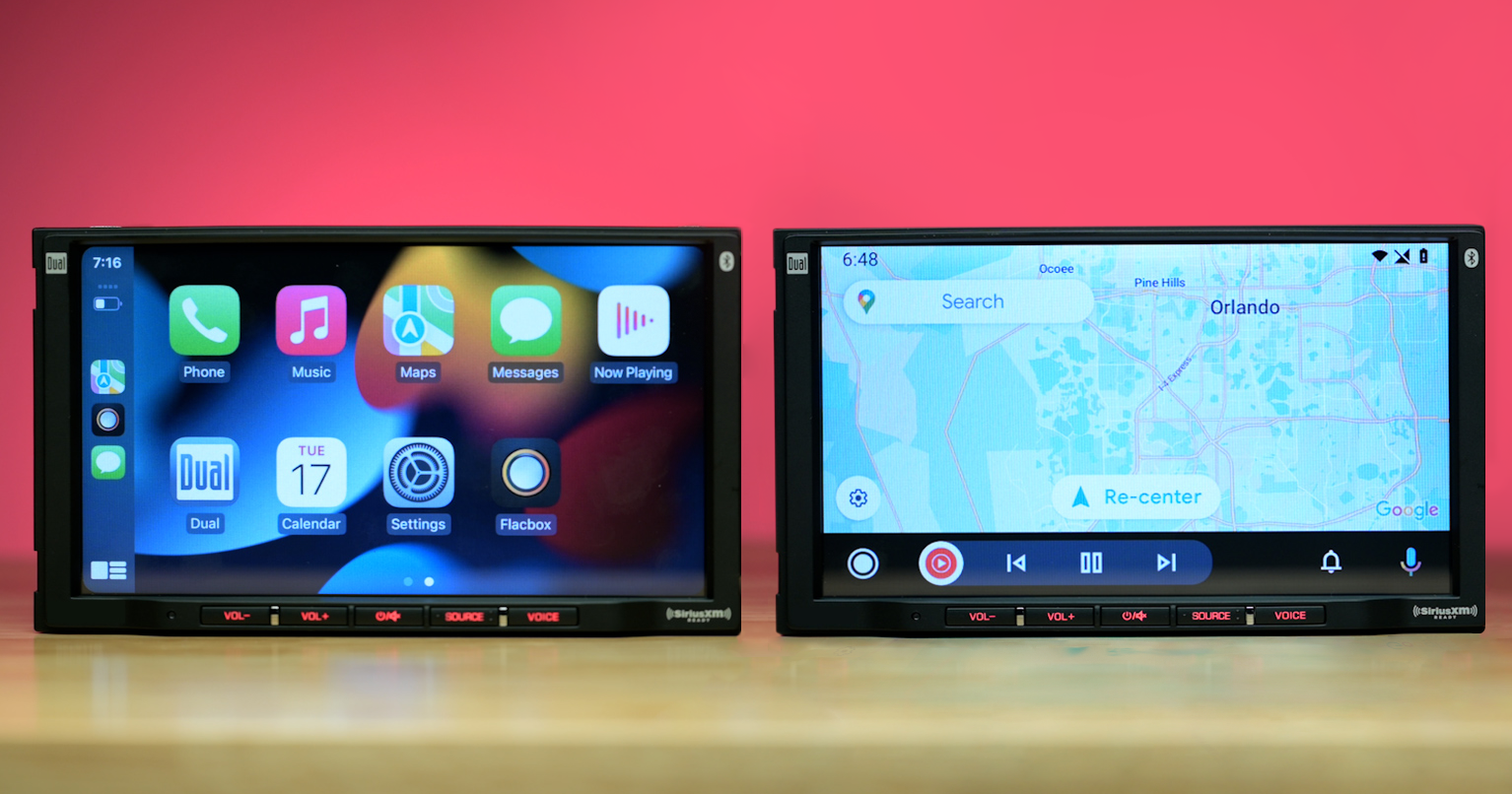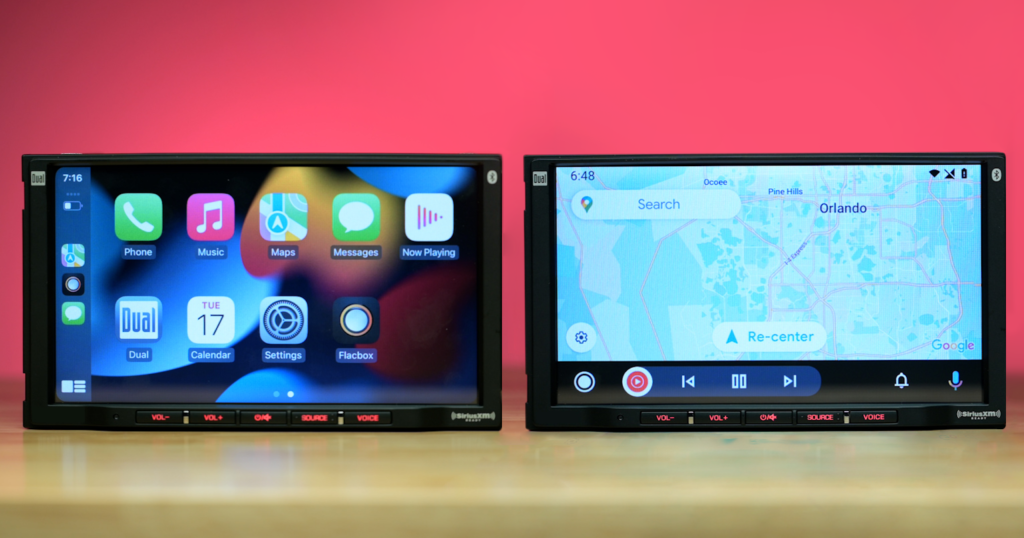 General

P

hone

C

onnectivity



To use Apple CarPlay/Android Auto, you'll first need to make sure you have a compatible phone model with updated software. To use CarPlay, you'll need an iPhone 5 or newer, running iOS 7.1 or later. For Android Auto, you'll need any smartphone running Android 10 or above. For smartphones running Android 9 and below, Android Auto is a separate app that will need to be downloaded from the Google Play Store.
Navigation
If you spend a lot of time on the road and your vehicle does not have built-in GPS, you probably use your favorite navigation app to get you where you need to go. A benefit of Apple CarPlay/Android Auto is the ability to connect to the navigation app of your choice from your phone and display it on your screen. This allows you to easily see your route with turn-by-turn directions and updates on your dash. You can view your map in full-screen, or split-screen if you have other open apps you want to see simultaneously.
Communication
Several popular communication apps are compatible with Apple CarPlay/Android Auto. Get notifications on your dash and easily send and receive messages while driving. Apps like iMessage and WhatsApp will show new message notifications on your screen without closing your navigation or other open apps. Simply tap the message on–screen to have it read aloud and use the voice message option to send hands-free responses. Another benefit of CarPlay/Android Auto is the ability to use voice assistant for a safer driving experience. Easily switch between apps or use voice commands like "Hey Google/Siri, Call Mom" so you can multitask without fumbling through your phone.
Entertainment
From music and podcast streaming to audiobooks, Apple CarPlay/Android Auto have plenty of entertainment apps to make your drive more enjoyable. Stream your favorite playlists from Spotify, Amazon Music or Tidal, just to name a few. Listen to audiobooks on Audible, episodes of your favorite podcast from Pocket Casts, or news updates on NPR One. Enjoy an uninterrupted streaming experience from your phone to your speakers so you can listen while you drive without distractions.
Touchscreen receivers with CarPlay/Android Auto offer several features you won't find with traditional Bluetooth receivers, but are more expensive. If you're always on the road, want the latest technology, and have the budget, CarPlay/Android Auto receivers can make your drive more convenient and enjoyable.