Apple CarPlay Hacks: How do I get the most out of Apple CarPlay?
If you have an Apple CarPlay receiver, you know the joys of accessing your favorite iPhone apps while driving. While basic features like making phone calls, getting directions, and streaming music are helpful, CarPlay offers several other ways to enhance your driving experience. Here are some secret hacks for getting the most out of your Apple CarPlay receiver.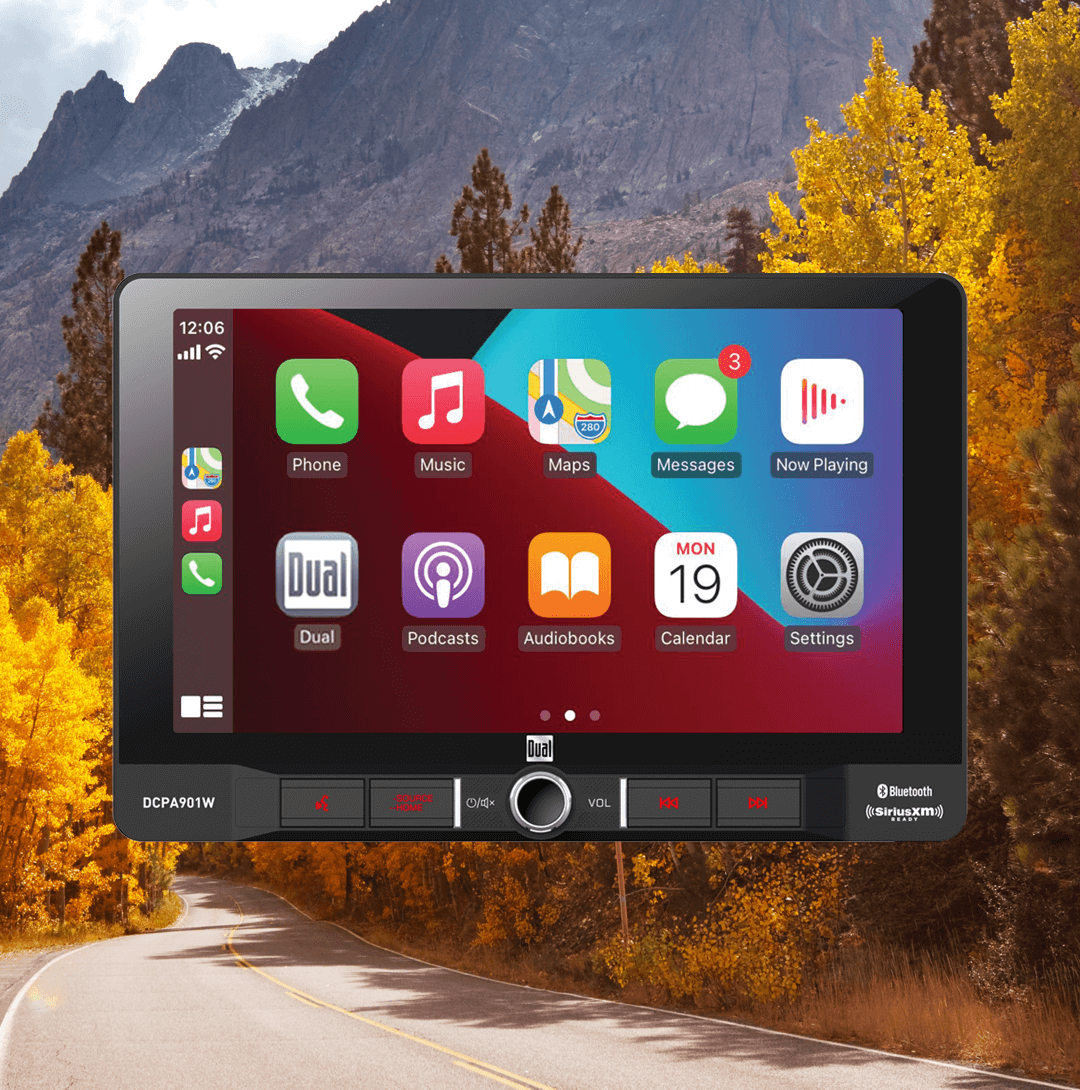 What cool things can you do with Apple CarPlay?



1) Customize your home screen.
Can you add apps to

the

CarPlay

screen

?
Fortunately, Apple CarPlay makes screen icon customization a simple task. You can use your iPhone to add, hide or rearrange any default or third-party apps from the home screen. On your phone, go to "Settings," then tap "General" and select "CarPlay."  Tap on your vehicle to view your screen the same way it is displayed on your car's dashboard. Then, just press and hold the icons to remove or rearrange them.
Can you

split

screen

with Apple CarPlay?
CarPlay allows you to split your screen between two to three apps at a time. You can have driving directions in one window, control music in another and view your upcoming meetings from your calendar at the same time. Just tap the widget icon in the bottom left corner to open split-screen mode while your phone is connected.
Can you screen mirror with CarPlay?
While you can see certain navigation, communication and streaming apps from your phone on your car's screen, Apple CarPlay receivers are not true screen-mirroring receivers.
2) View your calendar

.
If you have lots of appointments scheduled for the day, you can easily keep up with your calendar via Apple CarPlay. The OS provides a multiview option to show any upcoming meetings directly from your calendar. You can tap on an entry to view more information, and even start a call for your meeting if a phone number is attached to the event.
3) Check your messages.
Can CarPlay read emails?
The Speaking Email CarPlay app will read your emails to you aloud one-by-one. It also includes buttons to archive, mark as read, flag or delete. 
Can CarPlay display text messages?
Many of CarPlay's messaging apps will show text notifications on the screen as they come through. You can simply tap the message on your screen to have it read aloud to you or send automated replies.
How do you get Messenger for CarPlay?
Apple CarPlay has several options for communication apps, including Facebook Messenger. Learn more about CarPlay messaging apps here.
4) Adjust general

s

ettings

.
You have the option to tweak several settings in the Apple CarPlay Settings app, including Siri Suggestions, Do Not Disturb, and Album art. To make adjustments, go to "Settings" -> "General" –>"CarPlay."  Choose your vehicle and tap "Customize" to view all the apps you can use while you drive.
Can you make CarPlay dark mode?
The default color scheme of CarPlay is dark mode but can easily be switched to light mode. You can either change the settings to adjust the background color automatically between day and nighttime driving or change it manually.
5) Personalize your streaming experience.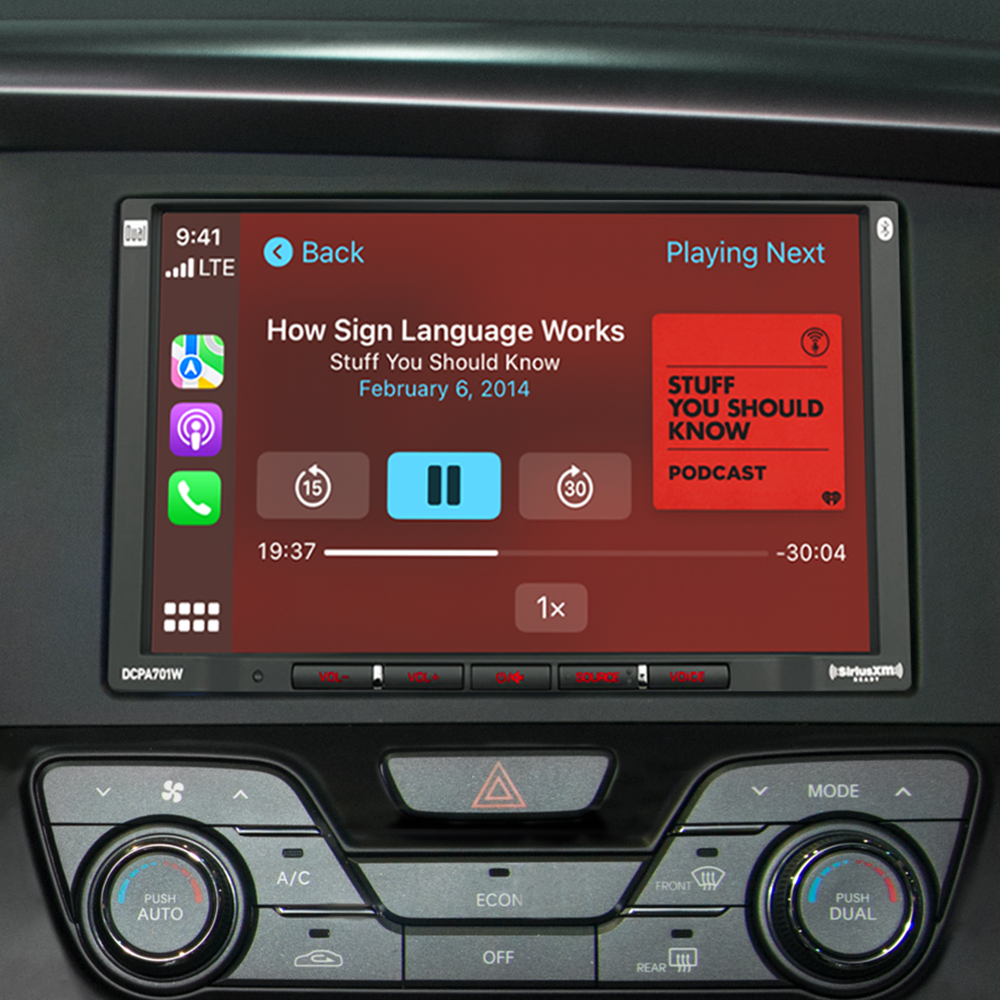 If you hear a certain song you like and want to keep playing similar music, Apple Music will allow you to do just that. From the Now Playing app, tap the three-dot menu to create your own radio station. The Now Playing app will also show you full details on whatever audio is currently playing. If you have another audio app open, click the audio graph icon in the upper-right corner to access Now Playing, or open it from the home screen.
Can I add YouTube to Apple CarPlay?
Apple CarPlay supports YouTube Music, so if you have the app installed on your iPhone, you'll be able to use it with CarPlay.
Can I watch TV or Netflix on Apple CarPlay?
For safety reasons, CarPlay does not currently offer functionality to watch Netflix or content from other video apps on your car's display.
6) Take advantage of Siri.
Voice assistants can make trips and commutes much easier. Use Siri to read/reply to texts or complete tasks such as playing a podcast from your favorite streaming app and taking you to a specific location from Apple Maps. The voice assistant can now offer more specific mapping instructions and share your ETA with others from your console. Siri also supports some third-party apps, so you don't have to rely on all the built-in Apple defaults.
7) Set up "Do Not Disturb" while driving.
CarPlay has a setting that will prevent notifications from popping up on your screen so you can avoid distractions while driving. Go to "Settings" -> "Do Not Disturb While Driving" and enable "Activate with CarPlay."  Note that while this setting is turned on, an automatic reply will be sent to anyone who messages you.
If you're late to the Apple CarPlay game, research different receiver options to access the many features it has to offer. A CarPlay receiver can make life on the road safer and more convenient.