'Tis the season for gathering with friends and family. While the holidays can be stressful, there are some things you can do to make sure you enjoy the day just as much as your guests. If you're planning a holiday party or hosting one of the holidays in your own home, this list of tips will help you prepare.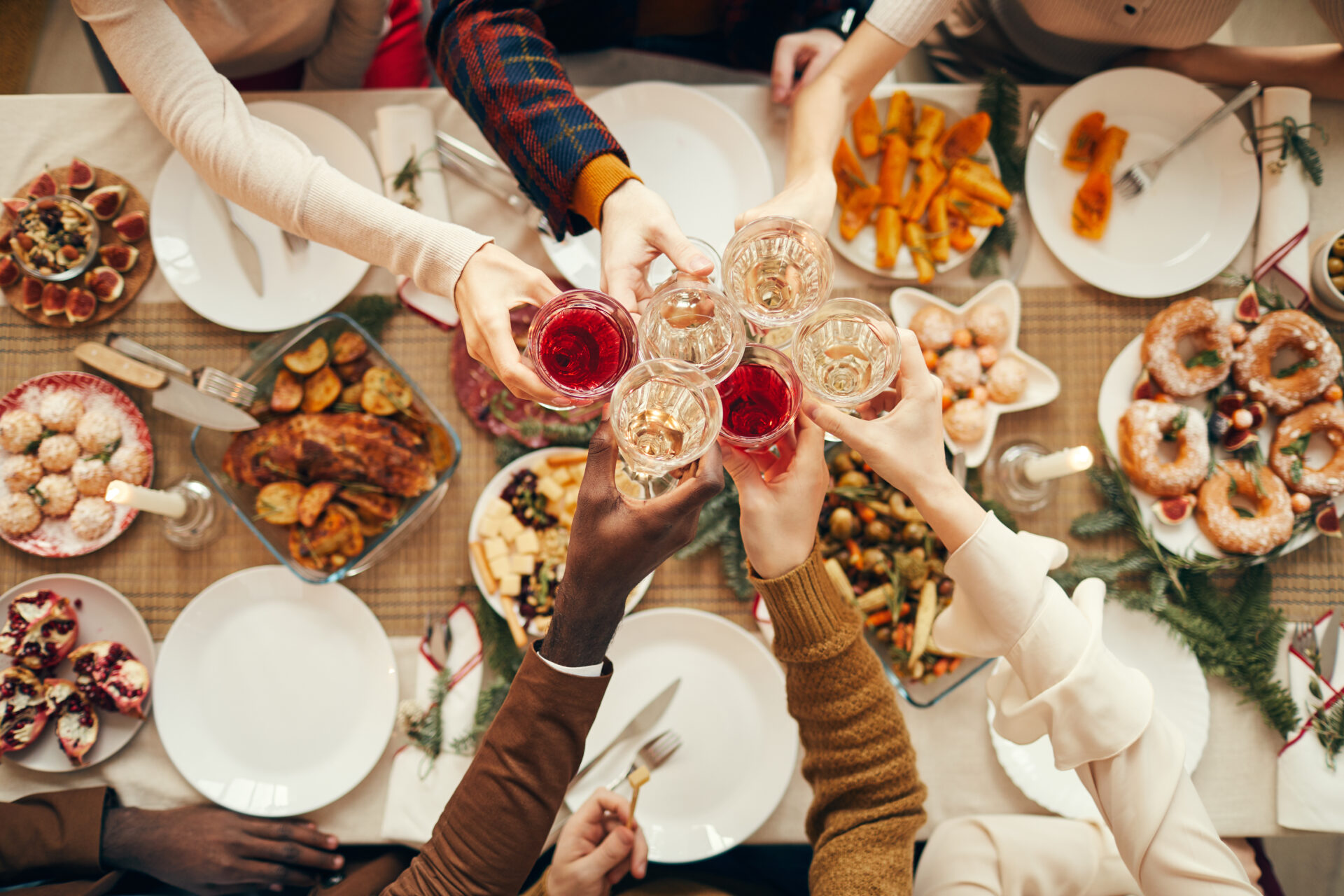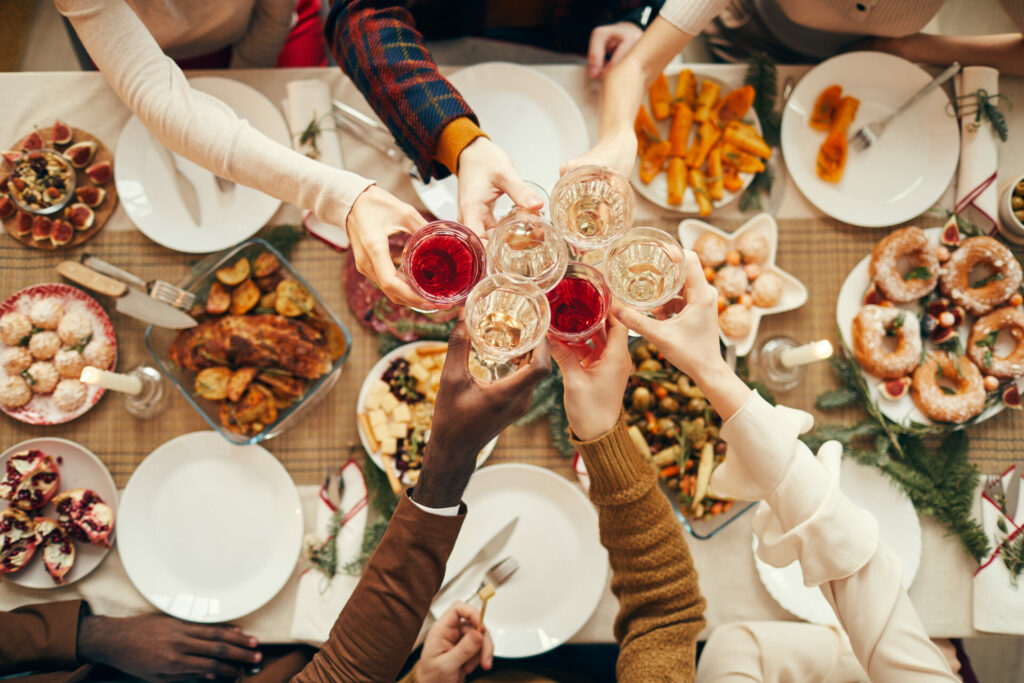 How do you throw a successful holiday party?
1. Make a list.
Lists are an essential part of hosting any holiday gathering. Start by making a list of invited guests and get a final headcount of who will be attending so you can plan accordingly. It also helps to make lists of any gifts you want to hand out, party supplies to buy, and all the food and drink items you'll need. Make note of which guests are bringing what dishes to avoid any overlap!

2. Deck the halls.
Get your guests into the holiday spirit with festive decorations around your home. Simple touches like putting ornaments in a glass bowl, a wreath above the mantle, or a big bow on the front door can stand out. Decorating doesn't have to be expensive or extravagant, so don't feel pressured to go overboard.
3. Stock up on food and drinks.
What do you need for a holiday party?
While each guest traditionally brings a chosen side dish to a holiday gathering, you'll want to have plenty of snacks and beverages available. Stock up on holiday cookies, crackers, nuts, and dips for everyone to munch on before dinner, as well as coffee, soda, and mixers. Remember that it's always better to overestimate when buying food and drinks as opposed to not having enough.

4. Start cooking ahead of time.
Do as much cooking in advance as possible to avoid stressing the day of the party. Prep the night before by setting aside the necessary dishes and cookware and make a mental note of cooking times so everything can be ready on schedule. Things like soups, stews, quiches, and casseroles are perfect holiday foods for a crowd and will also freeze well if you end up with leftovers.

5. Create a comfortable space.
How do I set up a holiday party?
If you're hosting a more casual holiday gathering, don't feel obligated to seat everyone around a dinner table together. The more guests you have, the better it may be to go buffet-style. Just make sure you pull the food table away from the wall to create easier access and walking space. Keep in mind that people will gather around the food, so placing appetizers in different locations can help encourage your guests to move around and mingle.
6. Get the holiday music ready.
Background music is key for hosting the perfect holiday party and will set the mood for a festive evening. Create a holiday playlist with all the best Christmas music or find a curated playlist on your favorite streaming platform so you don't have to worry about what's playing next. Consider getting a set of Bluetooth speakers to make sure the holiday cheer can be heard throughout your home!
7. Have a few gifts on hand.
Storing a handful of small gifts and holiday bags will ensure you're never caught off-guard when a friend surprises you with an unexpected gift exchange. Things like candles, coffee, candy, wine, or champagne can make great inexpensive gifts, though it helps to collect some items that are appropriate for any age group.
8. Simplify the cleanup.
While you want your house to be clean and tidy before your guests arrive, don't overdo it – remember you'll be cleaning up again after everyone leaves! Strategically place small trash cans throughout the party area by the buffet, bar, and restroom. Placing extra liners in the bottom of the cans will help save time later by allowing you to quickly replace it and move on.
9. Ask for help.
Being open to an extra pair of hands will help you relax and enjoy the party. Once your friends and family find out you're hosting a party, they'll likely ask you what they can do to help. Whether it's bringing extra food and drinks, showing up early to help you prep and cook, or staying late to help you clean, accept the gracious offers for additional help!
10. Have fun.
The most important tip for hosting a holiday party is remembering to enjoy yourself. The holidays are all about spending quality time with friends and family, so take advantage of your time together and have fun.