What is the benefit of Android Auto?
Android Auto receivers make life on the road safe and convenient by giving you hands-free access to your phone's music, navigation and other apps while driving. If you have an Android Auto receiver, here are some features that will take your user experience a step further.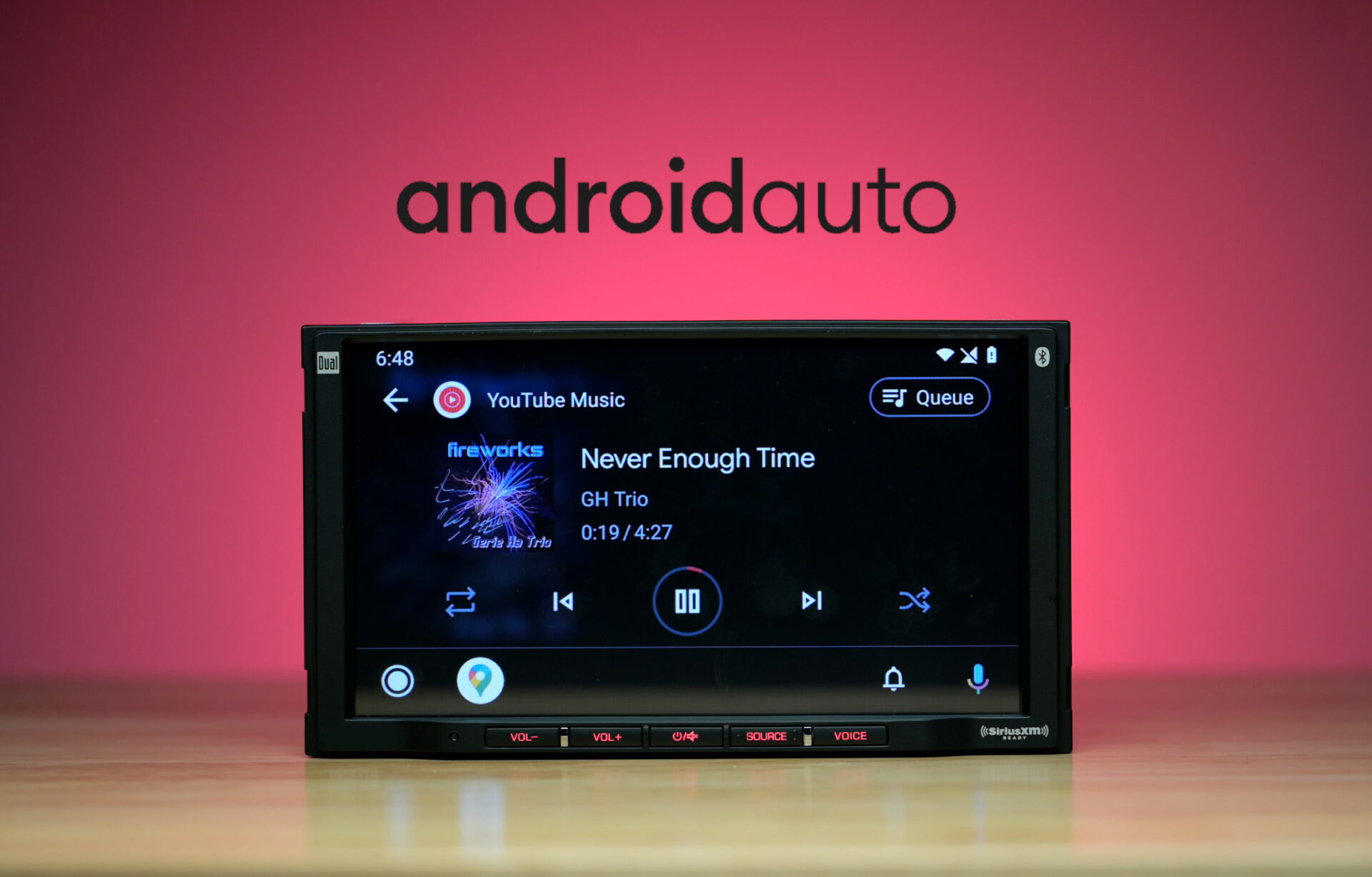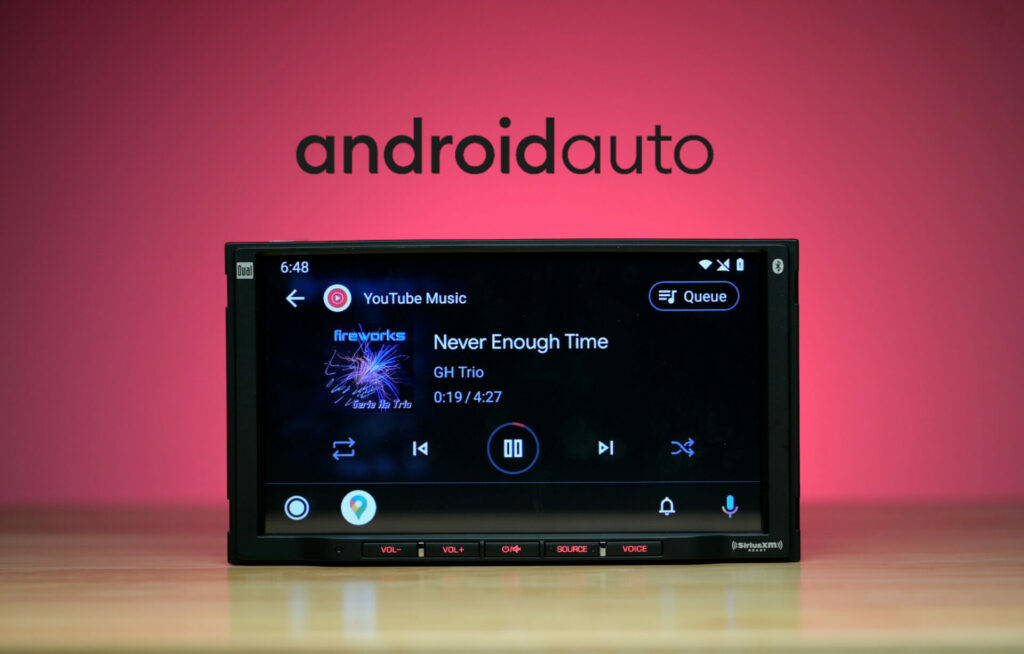 What cool things can I do with Android Auto?
1. Google Assistant
Using your voice assistant while driving can help you safely complete tasks without fumbling through your phone. Simply say "Hey Google, call Dad," to easily make a phone call or "Hey Google, when is my next appointment?" to tell the system to access your calendar. You can even ask it to play certain music, find out how the traffic is on your way to work, or turn off lights at home if you have certain smart plug features.
2. Navigation
Can I use Google Maps on Android Auto?
Thanks to its clean interface and highly accurate information, Google Maps has been the global standard for ages. With Android Auto, Google Maps will pop up on your dashboard so you can easily navigate to your destination and even add stops along the way.
What

3rd

party apps work with Android Auto?
There are several other navigation apps that work with Android Auto, including Google-owned Waze. Check out these compatible communication apps and entertainment apps to get the most out of your drive, or see a full list of supported third-party apps here.
3. Phone Calls
Use your Google Assistant to make or receive phone calls by asking the assistant to call one of the contacts in your phone. Calls will rely on a cellular connection, so you'll need to check the wireless signal display first to make sure you're in a good coverage area.

4. Messaging
Android Auto makes it easy and safe to send and receive texts while driving. Simply say "Hey Google, text John," and the system will prompt you to tell it what you want to say in your text. The system will then repeat the message back to you before sending it off to the recipient. Android Auto will also notify you when a new text comes through, allowing you to tap it on your screen to have it read aloud to you or ask Google Assistant to do so.
5. Music & Podcasts
If you have a data connection, you can easily access streaming apps like Spotify, Pandora or Google Play with your Android Auto receiver. Ask Google Assistant to play a certain song, skip to the next track, or start a new playlist. If you like podcasts, download the Pocket Casts app to stream the latest episodes from your car, or stay connected to the latest news stories with NPR One.
How do I listen to YouTube on Android Auto?
To access YouTube Music with Android Auto, make sure you're signed into the YouTube Music app on your phone. Once you are signed in, go to the "Music" tab in Android Auto. YouTube Music should now be ready to use for streaming in your car.
Can you

watch

movies on Android Auto?

Does Android Auto have Netflix?
For safety reasons, Android Auto does not currently offer functionality to watch Netflix or content from other video apps on your car's display.
6. Weather
While you can always ask Google Assistant for the latest weather updates, it's even more convenient to have it displayed directly on your screen. Go to the Android Auto settings in your phone and enable the Weather slider to display the current temperature and weather conditions in the status bar at the top of the Android Auto screen.

7. Calendar
Android Auto will have full access to the same Google calendar you use on your computer, phone, or other devices. You can ask Google Assistant to read you any upcoming meetings from your calendar or create new appointments for you.

8. General Settings
How do I change settings on Android Auto?

Can you customize Android Auto?
There are several features and apps with customizable setting options:
Notification Settings
Android Auto allows you to see notifications from supported apps, but you want to avoid distractions while driving. Fortunately, it's easy to turn message notifications off so you can keep your eyes on the road. On the Android Auto "Settings" page, scroll down to the "Notifications" section. You'll see sliders to "Show message notifications" (one-on-one) and "Show group message notifications" (groups with three or more people). You can also disable "Show conversation chime" if you don't want your alerts to make a sound. The "Show first line of conversations" slider will do just that – show the first line of a message if you are stopped when it comes through.
Driving Mode Settings
You'll want to make sure Google Assistant Driving Mode is set up properly to use Android Auto on your phone screen. To change the settings, say "Ok Google, start Driving Mode." Once it's open, tap the Menu icon in the bottom right, then "Settings." You'll see the option to "Show driving-friendly messages" and "Allow incoming calls while driving." To access Driving Mode more easily, you can enable "When navigating in Google Maps" to start the mode automatically when mapping to a destination. You can also choose to "Launch driving mode" under "When connected to car's Bluetooth," or make the service "Ask before launching."
Day/Night Mode Settings
Android Auto will automatically change your car's display color between day and night mode based on your car's settings. The screen will go into night mode when your car senses that it's dark and turns the headlights on. If you want it to always be in day or night mode while using maps, open the Android Auto app on your phone. This will jump right to the Settings menu where you can select the "Day/Night Mode for Maps" field and choose Automatic, Day or Night.
Shortcuts
You can easily add Google Assistant shortcuts to the Android Auto Launcher. Inside the Android Auto app, choose "Customize Launcher," then "Add a shortcut to the launcher." Select "Call a contact" to add a one-tap option to call anyone from your contacts. An "Assistant action" will allow you to create a tappable icon to launch a Google Assistant command. This can be helpful for running long commands without having to say them out loud. Simply enter an "Assistant Command" like "Read my messages," and create a name for the action. You can also "Test Command" to see how it works. 
Can you screen mirror with

Android Auto

?
While you can see certain navigation, communication, and streaming apps from your phone on your car's screen, Android Auto receivers are not true screen-mirroring receivers.
Can Android Auto be connected wirelessly?
While some models require a USB cord to use Android Auto, there are several receivers that allow you to use Android Auto wirelessly if you have a compatible phone.
Considering a car stereo upgrade? An Android Auto receiver is a great option for making your daily commute more convenient and enjoyable. If you're always on the road and want the latest technology, research different Android Auto models to find one that is right for you.