What Halloween decorations should I buy?
Whether you're hosting a costume party or preparing for trick-or-treaters, decorating for spooky season can be a lot of fun. Here are some of this year's best Halloween decorations that are sure to provide all treats and no tricks.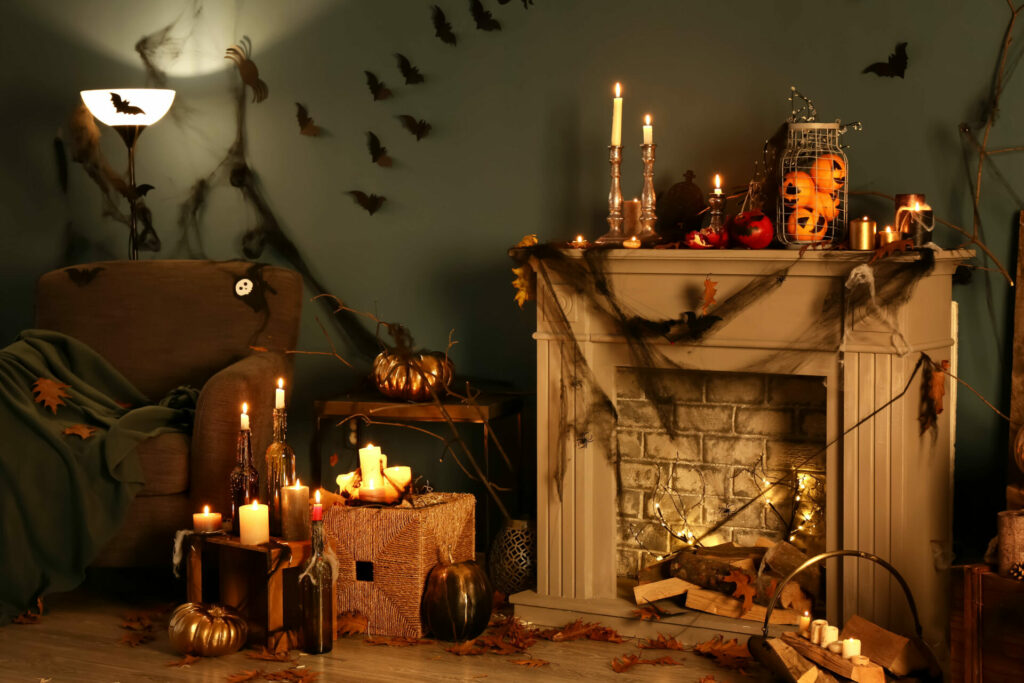 How can I decorate my house for Halloween?
1. Halloween doormat
A themed doormat is a great way to welcome your guests with a fright while politely encouraging them to wipe their feet at the door.

2. Fog machine
All the best-decorated Halloween yards have a fog machine. Add a spooky touch to your home that will tell trick-or-treaters and guests alike to enter if they dare.

3. Bat stickers
These cute decorations have gained popularity in recent years and are easy to use inside your home. The set comes with a variety of bat sizes and won't damage the paint on your walls when it's time to peel them off.
4. Scarlet candelabra
Nothing screams Halloween like a rustic candelabra centerpiece or mantle decoration. Receive bonus "spooky" points for greeting each trick-or-treater or party guest at the door while holding the candelabra (with the lights off, of course).
5. Holographic projection screen
Create the ultimate haunted house with a projection screen for spooky holographic videos. The mesh-like fabric screen will capture light from your projector while still being discreet.

6. Graveyard tombstones
Bring the graveyard ambiance to "life" with a set of tombstones for your yard. This set includes 5 uniquely designed foam tombstones with realistic stone or wood finishes to create a grim look.
7. Inflatable ghost
If you want a silly but festive Halloween addition for your yard, an inflatable ghost is a must. This 12 ft. white and purple ghost has built-in color-changing LED lights that will make your yard a hit on Halloween.
8. Witch hat twinkle lights
These remote-controlled twinkle hat lights are battery–operated with 8 lighting modes, making them perfect for an outdoor Halloween party. Put your favorite spooky playlist on a pair of high-performance outdoor speakers, turn on the lights, and get the party started.

9. Black lace mantle décor
Lace spiderweb can be a perfect addition to your indoor Halloween décor. Hang it from ceiling fans, lights, or mantles to bring gothic vibes into your home.
10. Neon bat lights
Light up the night on All Hallows' Eve with some bright bat-shaped neon signs for your home or yard.
11. Yard skeleton
What is the most popular decoration for Halloween?
You guessed it – skeletons! Add a few life-sized skeletons to your trees, porch or front yard for a spooky touch.
12. Black cloth
If you're hosting a Halloween party, black cloth can be a simple but effective way to give your home a spooky feel. Cover your front door with it or hang it from door frames throughout your house.
13. Terracotta skull candy bowl
Be ready for trick-or-treaters with this candy bowl, featuring a spooky skeleton design that makes it ideal for Halloween night.