Enjoy your drive with these top entertainment apps for Apple CarPlay and Android Auto.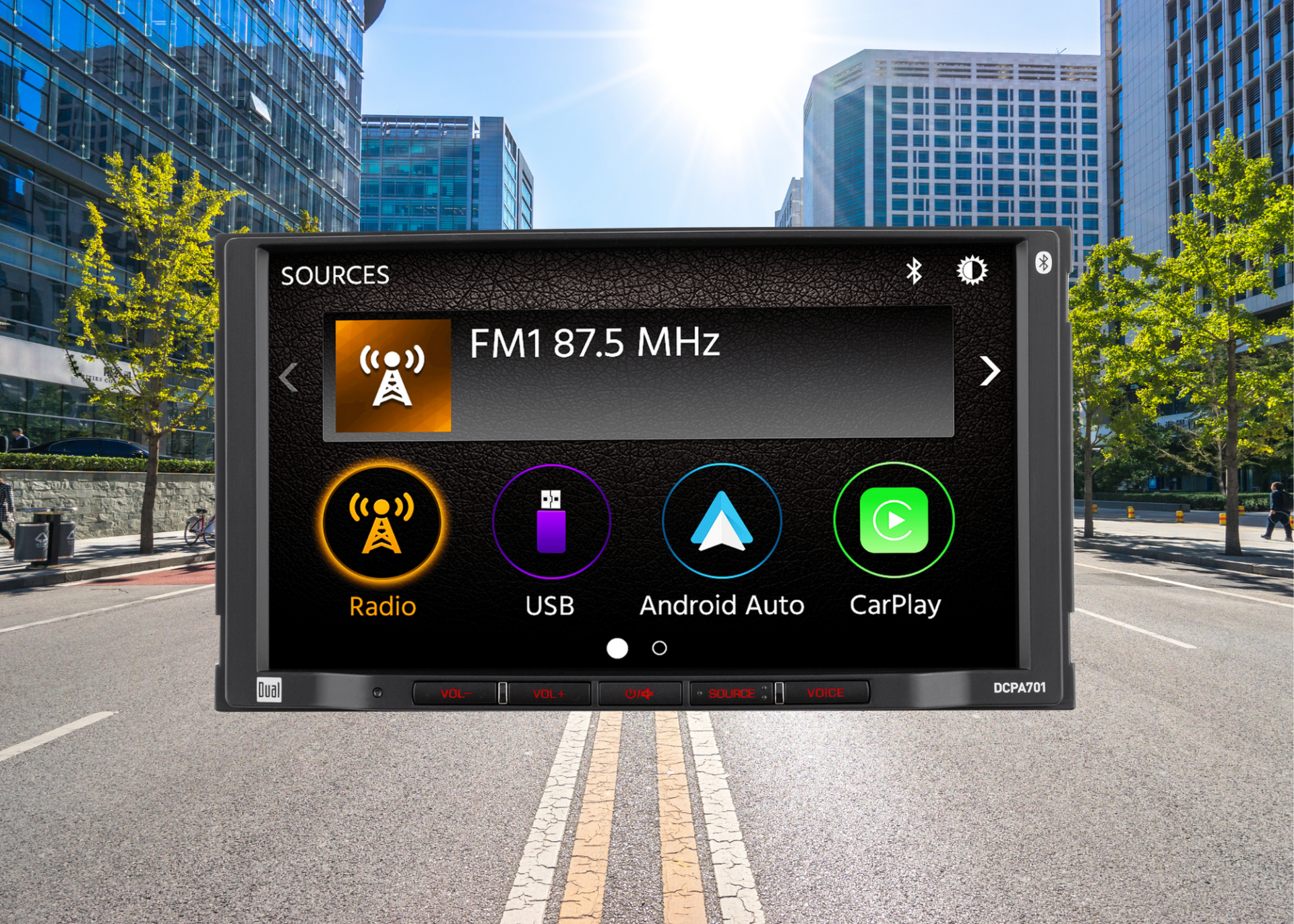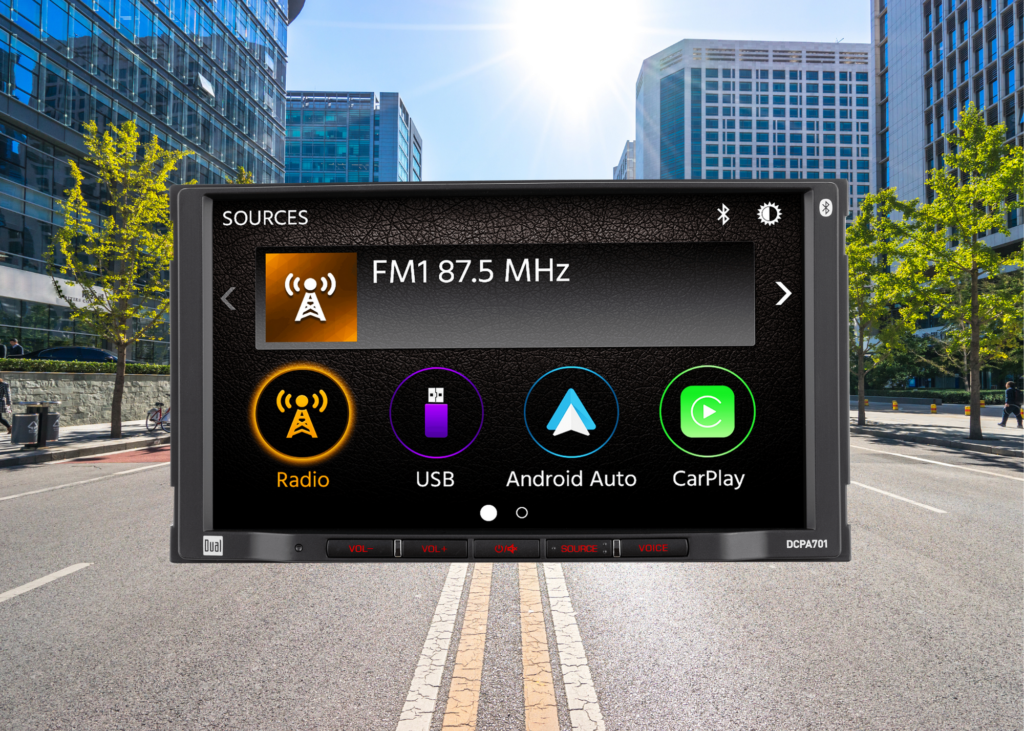 Music Streaming:
Spotify
The world's largest music streaming device is available with both Apple CarPlay and Android Auto, giving you access to the app's massive database of available songs, albums, and artists. A Spotify Premium subscription costs only $10 a month, but you can still stream music for free if you don't mind dealing with ads.
Download the app:
Amazon Music
If you have an Amazon Prime subscription, Amazon Music may be the preferred streaming service for you, as any music tied to your Amazon account will be available to stream via the Amazon Music app. The most recent update also debuted free music streaming, so you can listen to top playlists and thousands of radio stations without paying a fee.
Download the app:
Tidal
This artist-owned music subscription app seeks to bring artists and fans together via exclusive artistic content. Tidal allows you to stream songs, discover new music, create your own playlists, or listen to playlists curated by music editors and Tidal artists. A Premium subscription costs $10 a month, offering unlimited music streaming on multiple devices and the option to download tracks and music videos to watch / listen to offline.
Download the app:
Messaging:
WhatsApp
This globally popular messaging app gives drivers a hands-free way to send and receive text messages. Simply tap the message as it appears on your car's display and use your voice to draft and send replies. If you're using navigation or other apps at the same time, your message will appear in the top section of your screen so you can craft a response without switching screens.
Download the app:
Audiobooks:
Audible
Listening to an audiobook can make you feel more productive on the road or make a long trip or commute more enjoyable. Audible has thousands of audiobooks to choose from and is the undisputed market leader in audiobooks. The app gives you control over the narrator's reading speed, skipping forward or back between chapters, and repeating the last few lines so you don't miss anything. You can review your wishlist, check the latest best-sellers, browse genres and access the Audible store directly from your car's dashboard, so you don't have to fumble around on your phone while driving.
Download the app:
Libby, by OverDrive
Get free and instant access to millions of ebooks and audiobooks offered from local libraries all over the world. All you need is a valid account with a participating library, school or institution to borrow e-books, audiobooks and videos from your library.
Download the app:
News & Podcasts:
Pocket Casts
With advanced playback control and automatic downloading of new episodes, the Pocket Casts app is widely considered to be one of the best podcast apps available. Easily browse for new podcasts, set filters, and access play/pause and back/forward controls.
Download the app:
NPR One
Stay connected to what matters during your drive with the latest local, regional, national, and international news, all in a curated narrative flow. You can search for your favorite shows and programs, skip stories you're not interested in, or pause stories on the go without taking your hands off the steering wheel.
Download the app: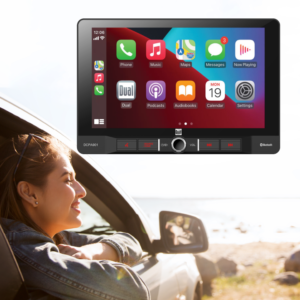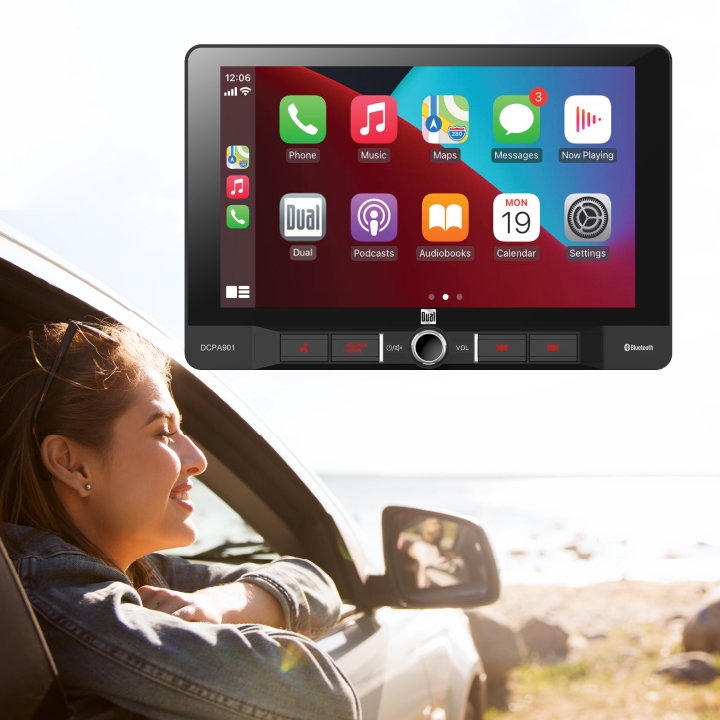 Need to upgrade your car stereo to an Apple CarPlay / Android Auto receiver? Check out our list of car stereo picks to find one that fits your needs.