'Tis the season for giving, but shopping for the holidays can be stressful. What do you get a techy person for Christmas? This holiday tech gift guide will help you find the right thing for all the tech gadget junkies on your list.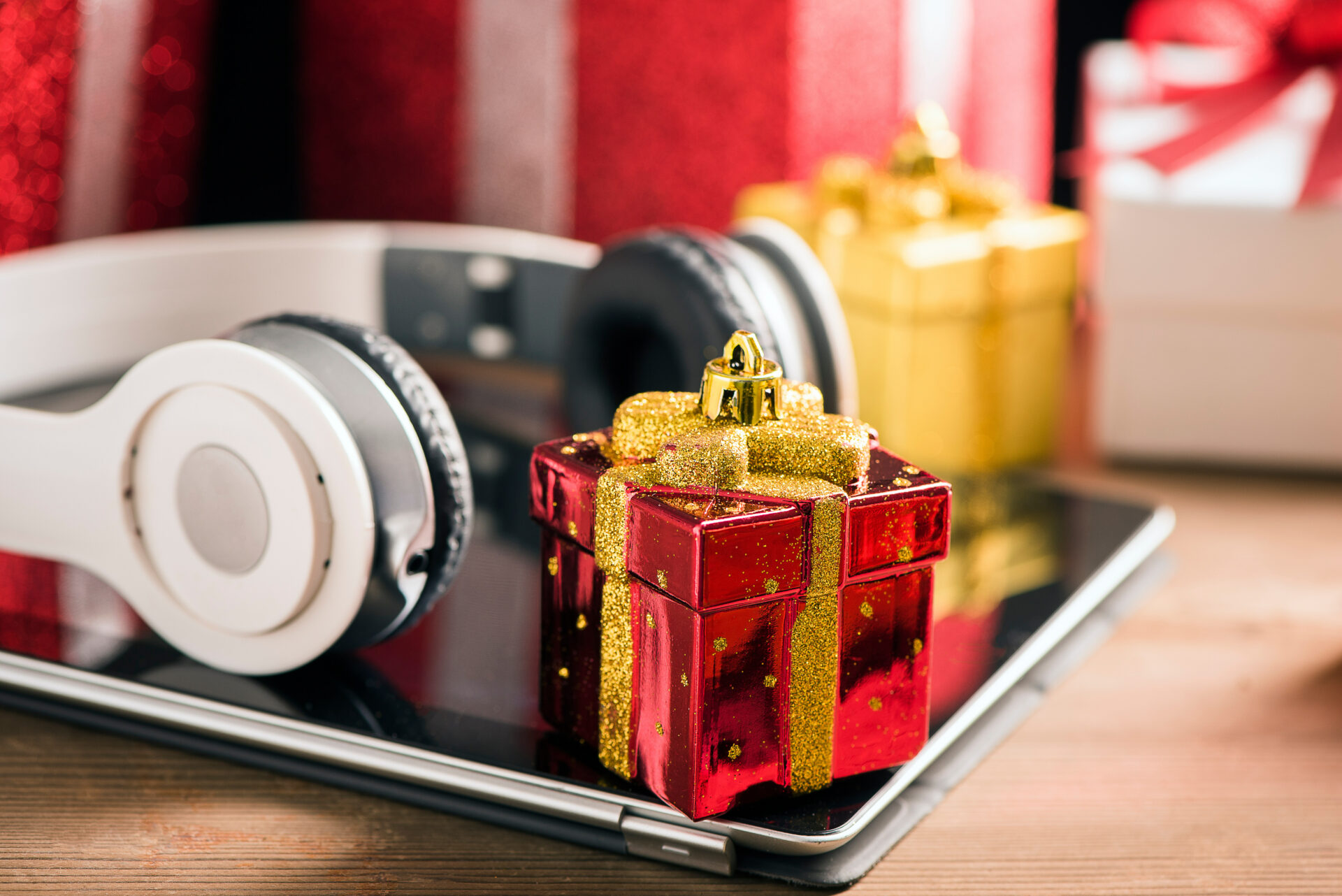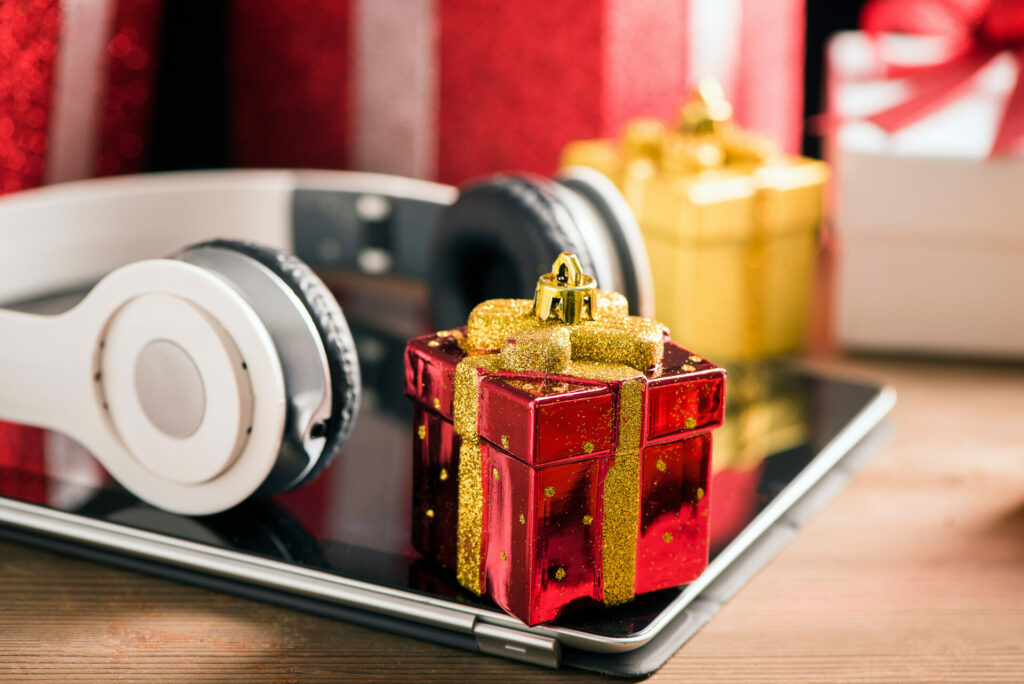 What are some good tech gifts?
Temperature Control Smart Mug
Perfect for the caffeine lover on your holiday gift list, this Smart Mug allows you to control the temperature of your coffee or tea from your phone. Pair with the Ember app to customize presets and set your temperature between 120°F and 145°F. Even without app connection, the mug will remember the last used temperature! The extended battery life will keep your drink hot for up to 80 minutes on a full charge.
Portable Bluetooth Speaker
This inexpensive speaker is the perfect gift for the music lover on your list. With TruWireless technology, it provides an immediate Bluetooth connection with wireless strength up to 100 feet away. It features a waterproof design and up to 15 hours of battery life, making it a great accessory for beach trips, parties, or workstations.
Theragun

Mini
This pocket-sized massage gun packs a powerful punch. With 3 speed settings, 150 minutes of battery life, and a compact design, it provides quality muscle treatment and is great for travel or on-the-go relief.
UV Phone Sanitizer
Give the gift of a germ-free phone with a UV phone sanitizer. With 8 UV-C LED lights, it kills 99.9% of germs and bacteria in just 5 minutes and includes a Qi wireless charging feature for convenient charging on–the–go.
GoSund

Mini Smart Plugs
What should I get my tech-savvy dad for Christmas?
These smart plugs allow you to turn lights and appliances on and off with just the sound of your voice. They are compatible with Amazon Alexa and Google Assistant, so you can simply say commands to control different fixtures around the house. The GoSund App lets you control lights and appliances with the touch of a button and even set custom schedules. The forgetful one on your list won't have to worry the next time they leave without turning off the lights!
Marine Stereo & Speakers
This marine stereo and speaker combo is a perfect and affordable gift for the friend or family member who owns a boat. It includes a stereo receiver with wireless Bluetooth technology for music streaming and a set of two speakers with 100 watts of peak power, so they can hear their favorite tunes loud and clear while out on the water.
Wireless Bluetooth Home Speakers
What do you

get

a tech geek?
Hosting for the holidays never sounded better than with a pair of TruWireless portable Bluetooth speakers. Designed for indoor/outdoor use, these are a great universal gift for anyone who hosts often or just enjoys listening to music while doing things around the house.
Sleep Aid Device
This metronome sleeping device includes a light system that teaches you how to fall asleep naturally, making it a great gift for the insomniac on your list. With Dodow, someone who usually takes an hour to fall asleep can now be asleep within 20 minutes. The touch-sensitive surface requires one tap for 8-minute mode or two taps for 20-minute mode. It will shut itself off when the time is up.
Car Stereo Media Receiver
What should I get my tech-savvy boyfriend?
Shopping for a "bigger" gift for a spouse or loved one? A new car stereo receiver can be a great option if the current one in their vehicle is outdated. This receiver features a 9" touchscreen and wireless Apple CarPlay/Android Auto for use of top streaming, communication, and navigation apps while driving. It also includes a backup camera input for added safety on the road.
Instant Photo Printer
Now, your friends and family can easily print high-quality photos from the comfort of their own home. With just a wireless Bluetooth connection, this device can print 3.5" x 4.25" photos on Zink paper in seconds, and the HP Sprocket app will even allow photo customization before printing. The compact, lightweight design makes it easy to travel with, so they can take it on their next photo-worthy adventure.