With summer right around the corner, you might be planning the perfect beach vacation to take a much-needed break from reality. Before you embark on your relaxing trip to the water, make sure you have everything you need with this summer vacation packing list.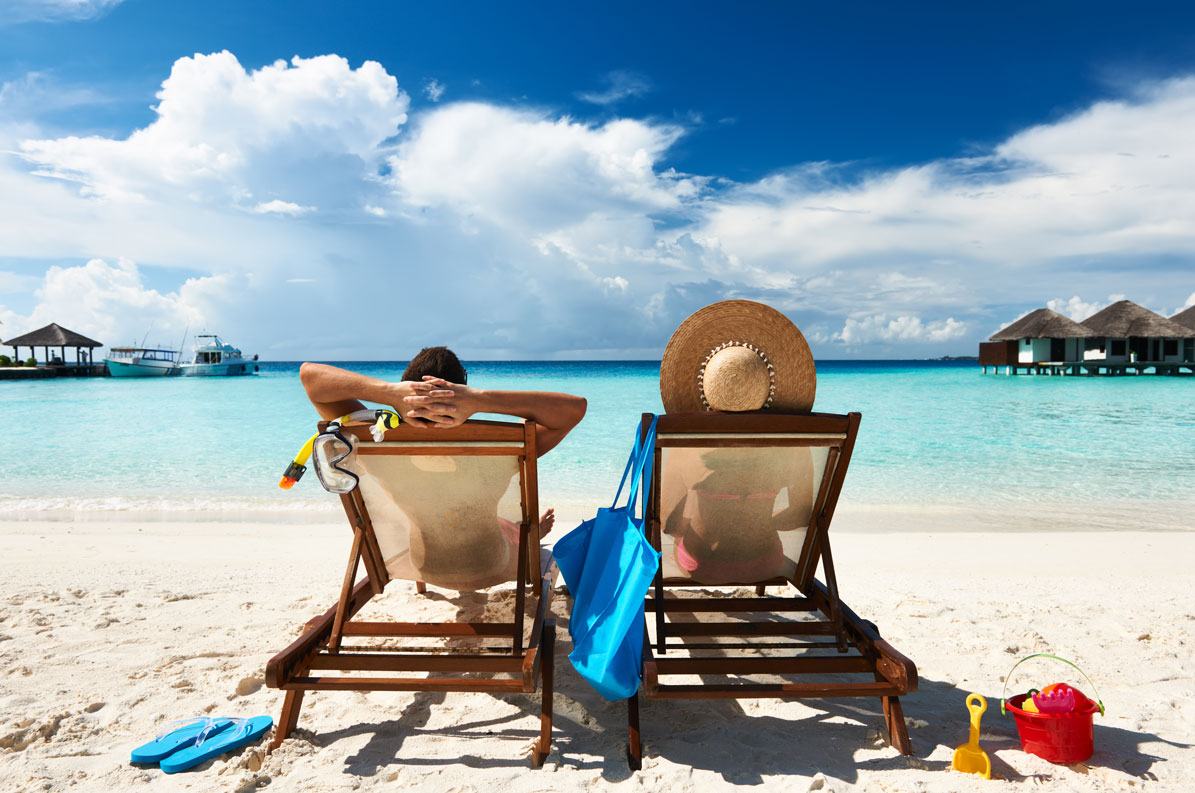 Clothes

and

A

ccessories
This might seem like a no-brainer, but packing the right clothes is key for any summer vacation. From the basics like underwear, PJs and swimsuits, to shorts, beach tees, and evening attire, make a checklist to ensure you have clothing for every occasion. Don't forget the towels, hats, beach bags and sunglasses!
Sunscreen
Don't get stuck in the sun without protection. Pack enough sunscreen with a good SPF to keep from burning during your vacation. Mineral and zinc-based sunscreens like this one from Sun Bum are a good environmentally friendly option (protect the coral reefs)!
Toiletries
If you're flying, be prepared with travel size bottles of your liquid toiletries (shampoo/conditioner, cleanser, toothpaste, moisturizer, sunscreen, contact solution, lotion, sanitizer, bug spray, deodorant etc). Don't forget your medications, bandages, makeup, combs, shaving supplies and styling tools!
Beach Reads
For many people, a key part of a relaxing vacation is cracking open a new book on the beach to the sound of the waves crashing in the background. Bask in the sun with a new book (or two) from this "Travel Lover's Book List."
Ear Buds or

H

eadphones
Whether you want to listen to music en route to your vacation destination or can't wait to tune in to your favorite weekly podcast on the beach, be ready with a set of wireless ear buds or headphones for your trip.
Bluetooth

Speaker
No beach vacation is complete without the perfect summer playlist. If you want sound to entertain your family and friends, this TruWireless portable Bluetooth speaker is the perfect beach companion. With 100 feet of Bluetooth range, 15 hours of battery life, hands-free streaming and 360° sound, it's sure to keep the beach party going all day long!
Travel P

illow
Comfort is a necessity on any trip. Bring a travel or neck pillow for extra support on your drive or flight to your summer vacation spot. If packing space allows, bring your favorite pillow from home as an additional option to have when you arrive. 
Snacks & Drinks
Be sure to pack plenty of travel snacks and drinks for your journey, and stock up on beach-friendly foods and beverages when you get to your vacation spot. Consider packing a self-cleaning refillable water bottle or a portable cooler to utilize during your trip.
Cash or Currency
While credit and debit cards are the most common form of payment in today's world, it's important to have some cash on you for emergencies. If you're traveling internationally, bring a few hundred dollars in the currency of the country you're visiting. You should also let your bank know that you're traveling beforehand so they don't flag any card transactions as fraudulent.
Wireless Charger
Traditional phone and device chargers are a must, but it may also be helpful to bring a wireless phone charger on your trip in case you don't always have access to an outlet. This one also has a sanitizing compartment so you can quickly sanitize your phone and other small everyday items in just 5 minutes. It's perfect for on-the-go charging and kills 99.9% of germs and bacteria on your keys, cards, and other travel items.
Bringing a boat to your vacation destination? Check out our list of top boat accessories for your summer on the water.