What size is my head unit?
While most people are unfamiliar with "DIN size," it's one of the first things you'll come across in your hunt for a new car stereo. You may be wondering how to tell the difference, and which type you need. What does a single DIN look like? Are double DIN stereos universal? This article will explain the basic differences between Single-DIN and Double-DIN stereos and how to determine which DIN size will best fit your car.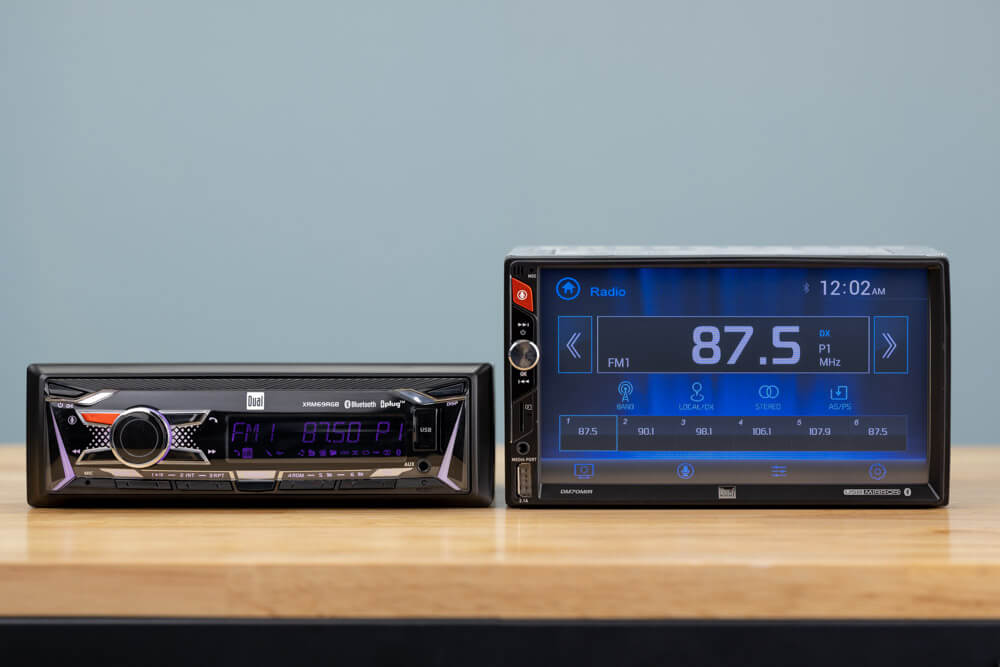 What DIN size is my car?
What is DIN

size?
DIN size: the size of the stereo's chassis, or outer structural framework 
What does single DIN car stereo mean?
Single-DIN: stereos that are two inches tall and seven inches wide 
What does double DIN stand for?
Double-DIN: stereos that are four inches tall and seven inches wide 
Does a double DIN fit my car?
Your car will accept either one or both size stereo, depending on the make and model. But, it's not always easy to tell by looking at the size of the factory stereo. The best option is to use a vehicle selector tool to see what fits your car.
Which is better – double DIN or single DIN?
This will depend on your car, budget, stereo needs, and level of tech-savviness.  
When it comes to basic stereo functions like sound controls and power, single-DIN and double-DIN are generally the same overall. The biggest difference comes into play when shopping for a touchscreen stereo.
Can you put a touch screen radio in any car?
Most touchscreens are double-DIN, though there are still some single-DIN touchscreen options. While touchscreen stereos are bigger, more colorful, and have better integrations (backup cameras, phone features like Apple CarPlay / Android Auto, etc.), they're typically harder to install on your own. Double-DIN stereos also have more controls and tend to be more user-friendly if you find larger screens easier to navigate.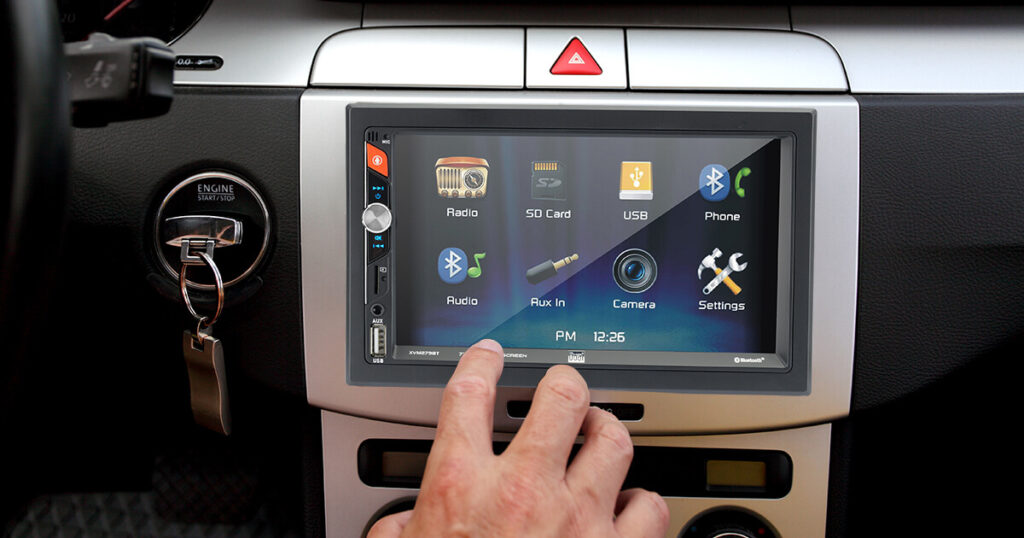 Are double DIN stereos worth it?
Double-DIN stereos naturally take up more space, while single-DIN stereos are more compact. Single-DIN stereos have a minimal interface, giving them an easier control panel for some users. With fewer features to offer, single-DIN stereos are usually lower in price. Classic cars will likely need single-DIN, while newer vehicles often come with double-DIN systems due to more advanced features. 
Can a single DIN fit in a double DIN?
While you cannot install a double-DIN in place of single-DIN, you can install a single-DIN in place of a double-DIN, though it may be more difficult.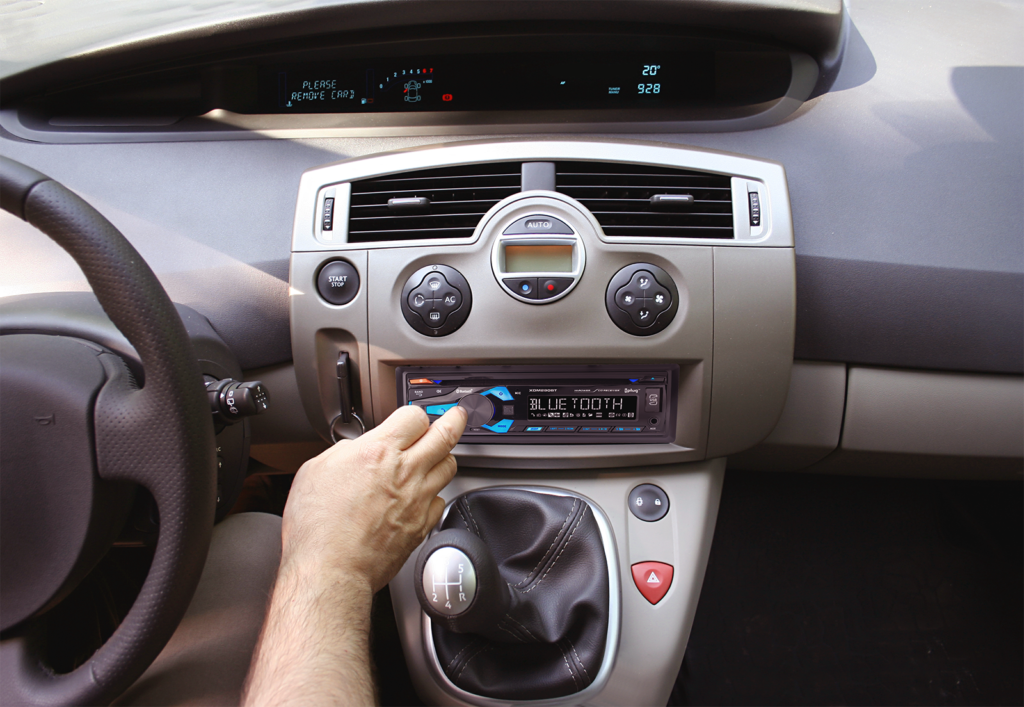 What do I need for installation?
Does a double DIN need a dash kit?
Regardless of your car's stereo shape, it's rare that you'll be able to simply remove the factory stereo and slide in a new one without an installation kit. Having the right installation gear is key for making sure your new stereo is trimmed so that it looks good, and everything is connected to work properly. A mounting kit will help with getting the stereo fitted perfectly into your dash, and a wiring harness will ensure all the wires are hooked up correctly for use. Authorized retailers like Crutchfield provide custom installation kits to get you set up and help you save money, whether you're a stereo connoisseur or this is your first install project.
Does a head unit make a difference?
In conclusion, single-DIN car stereos are smaller, less expensive, and easier to install. While they typically have fewer overall features, their minimal interface may be more user-friendly for those who are less tech-savvy. They are a likely choice for classic cars and older makes and models. Double-DIN car stereos are larger and tend to come with more features and tech integrations. Most touchscreen stereos are double-DIN, but touchscreens are often harder to install. The majority of newer vehicles come with double-DIN factory stereos, though they can be replaced with single-DIN units if needed. Installation kits are recommended for any new stereo install, regardless of size.