Want to improve the sound quality of your car's system without getting a new car? If you travel or drive often, you'll want the best sound possible when listening to your favorite playlist or podcast on the road. Here are a few simple ways to improve your car's sound.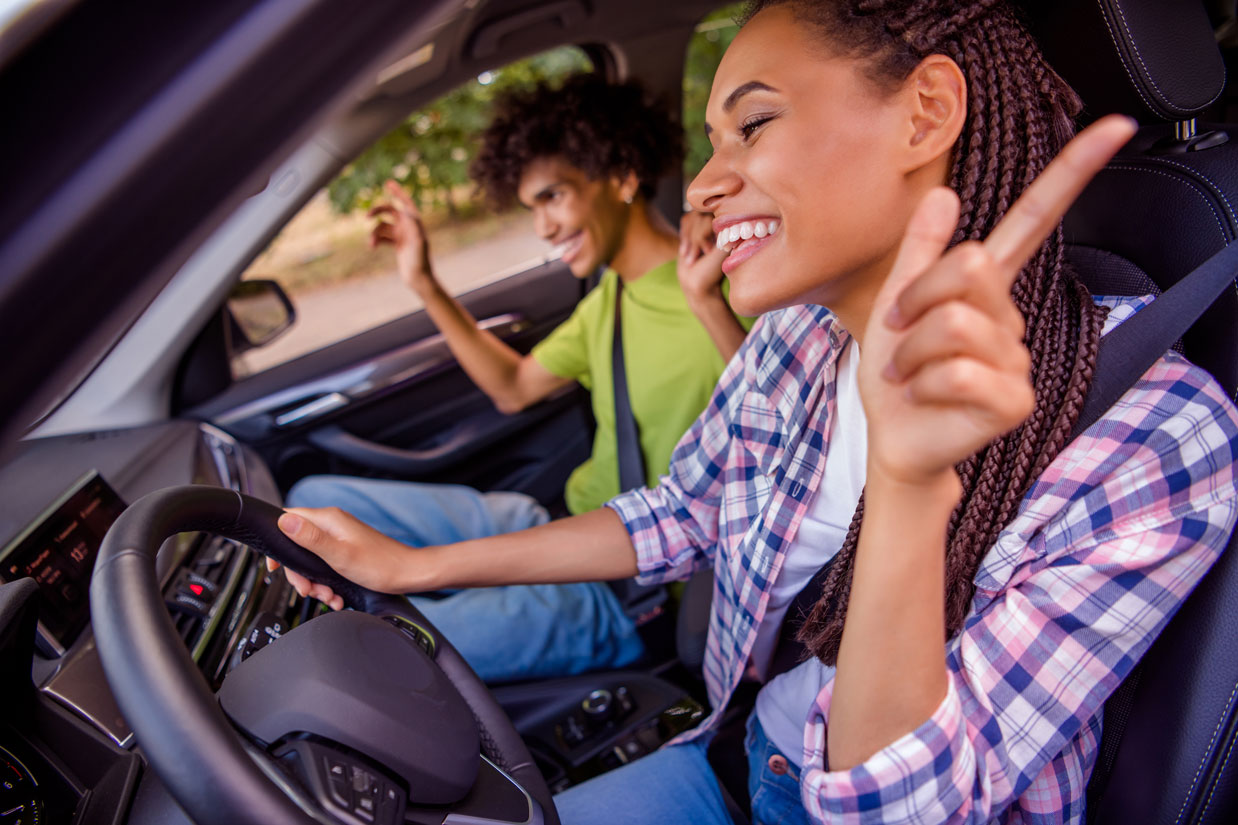 Upgrade your speakers.
The simplest and most obvious way to improve your car's sound is upgrading your speakers. Your factory speakers most likely won't match the quality of a third-party speaker installation. Simply swap your car's speakers for a set with better quality to boost the volume and clarity of your car's sound. As a bonus, consider investing in a subwoofer for some extra bass.
Invest in an amp.
A new car amplifier is the ultimate way to get the most out of your car's speakers and receiver, as it will produce more power than the one built-in to the factory receiver. A two-channel amp is ideal for powering your standard speakers while leaving a dedicated channel to power your subwoofer. You can learn more about what to look for in a car amplifier here.
Play higher quality music files.
While CDs actually send high fidelity signal to your speakers, few people still listen to them in the car these days (or even have a CD player in their receiver). The signal received when playing compressed MP3 files can miss the fine details you need to recapture to improve your car's sound quality. The higher the compression, the smaller the file, which allows for more room on your device, but cheapens the sound.
Go easy on the equalizer.
You may like more bass while you're driving. However, boosting the bass levels in your stereo will only expose flaws in your analog system or speakers. Instead, try leaving the bass knob alone, marginally reducing your mid and treble levels, and turning up the volume knob.
Upgrade your receiver.
If your current receiver doesn't have many options for how you listen to your music, it may be time for an upgrade. Like speakers, your factory receiver likely won't be able to match the sound quality or features of a third-party receiver. First, you'll need to find out whether your car has a single-din or double-din receiver. From there, you'll be able to figure out what radio best fits your car and what features are important to you. If you want the best technology in your car, consider investing in a media receiver with Apple CarPlay/Android Auto so you can easily use your favorite phone apps directly on your dash.