The Dual Electronics BP1204 12 inch illumiNITE High Performance Studio Enclosed Subwoofers with 1,100 Watts of Peak Power is a force to be reckoned with. The specialized tuned port with computer aided design and 2.5" Voice Coils vastly increases output efficiency for the subwoofers providing you with consistent low sounding bass. The computer-tuned acoustic chambers delivers up to 1,100 Watts of Peak Power, 600 Watts RMS at a 4 Ohm impedance and Frequency Range between 30Hz – 200Hz for unmatched output efficiency that suffices even bass enthusiasts.

Built-in Lighting
The special illumiNITE blue lighting creates a cutting-edge viewing experience and will make an excellent addition to your car's stereo system!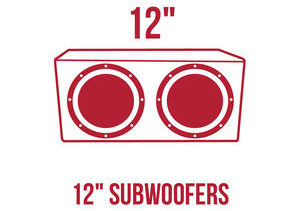 With 2 subwoofers, your sound will really pack a punch. These paired subwoofers will deliver huge amounts of bass for your listening pleasure.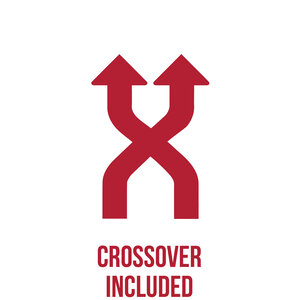 The built-in crossover allows you to customize the variable low-pass filter and phase control to tune the bass for your listening experience in your vehicle.