Whether you commute to and from work every day or are planning a fun summer roadtrip with the family, this list of car accessories will help you get ready for the road ahead.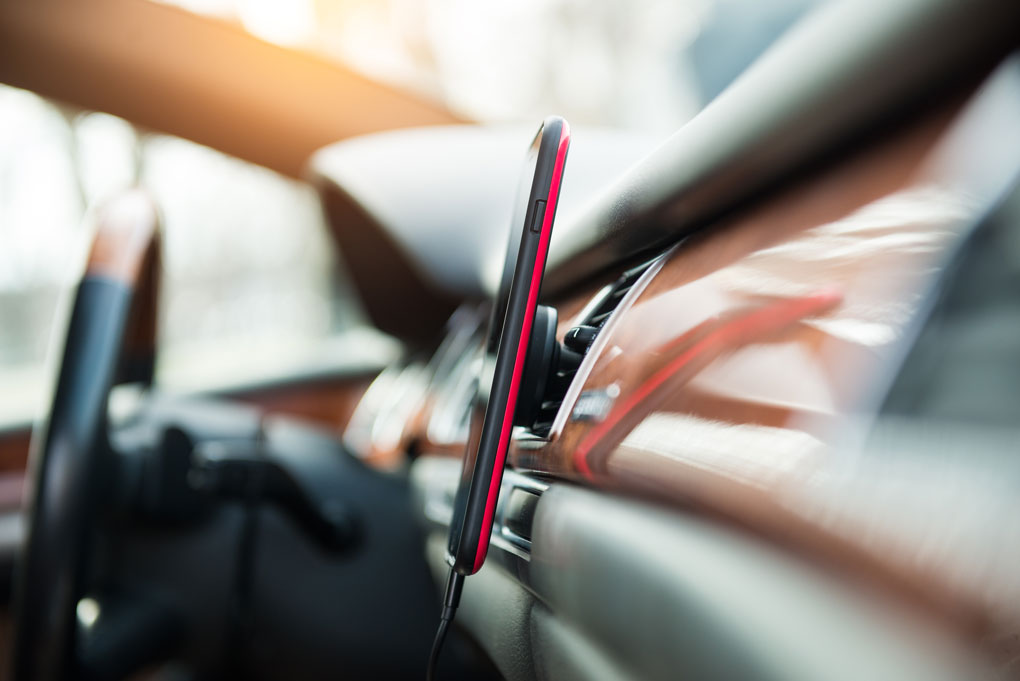 1. Backup Camera
If your car doesn't have a built-in backup camera, consider installing one so you can easily check your surroundings before you leave your parking spot. This waterproof universal backup camera features a wide-viewing angle lens with full-color LED, allowing you to visibly see your surroundings day and night and improve overall driving safety.
2. Phone Holder Mount

 
This car phone holder mount features military-grade super suction, allowing it to stick on your dashboard, air vent or windshield without slipping. Its universal design will hold any cell phone, and the adjustable arm and ball joint provide flexibility in viewing angle while driving. 
3. LED Car Light

s
Make your driving experience a party with some fun and vibrant interior LED car lights. These include over 16 million available colors and light settings and a built-in mic to help the lights sync seamlessly with your music. They also come with a Smart App control so you can manage the lights' colors, brightness, and music mode. 
4. Drop Stop Seat Gap Filler



The occasional dropping of food, change, and other everyday items in your car is inevitable. Now, you can keep them from dropping under your seat and between your center console with this seat gap filler. Simply attach the Drop Stop accessory to your seat belt catch with the built-in slot to stop items from falling – it moves with the seat, so you don't need to readjust.  
5. In-Car Phone Charger & Sanitizer
If you're always on the road, you'll want a fast, accessible way to charge and sanitize your phone on the go. Featuring 8 UV-C LED lights, this portable sanitizer kills 99.9% of germs on phones and other everyday items in just 5 minutes. The compact design allows it to fit perfectly on your dashboard or center console. It also includes a built-in Qi wireless charging feature for convenient wireless phone charging in the car.
6. Tile Mate
If you find yourself constantly misplacing items in your car, the Tile Mate Bluetooth Tracker is the perfect driving companion for you. Simply attach the Tile to your keys or bag so that if you misplace it, you can use the Tile App to "ring" your Mate within 200 feet and help you quickly locate it.
7. Portable Car Vacuum
It's not always convenient to get your car detailed during the week. Keep a portable vacuum in your car for those busy days where you need a quick solution for the food spills, dirt and debris that gather on your floorboard. This mini vacuum is compact, powerful, and effective, with an ergonomic design perfect for those hard-to-reach spots. The kit includes 3 attachments for detailing needs, a carry bag, filter brush, and spare filter. It also features a 16-foot cord for the slack you need while cleaning.
8. Adjustable Neck Pillow
Always on the road? Make your driving experience more comfortable with these durable, adjustable neck pillows. They offer quick one-click installation and can easily be adjusted up, down, forward, and back, making them universal for any height. The concave, curved design will help alleviate pain, pressure and driving fatigue, leaving you more comfortable and relaxed on your drive.
9. Upgraded Car Stereo
From navigation to music and podcast streaming, having the right stereo or media receiver for your driving needs is crucial if you spend a lot of time in the car. Consider upgrading to an Apple CarPlay/Android Auto Media Receiver to see your favorite car-friendly navigation, messaging, and streaming apps on your dash.
10. Car Trunk Organizer
Whether you keep spare workout clothes in your trunk or pack snacks for the road, a trunk organizer is a necessity. This adjustable car organizer features mesh pockets on the side and 3 large compartments in total, but it includes additional dividers if you are looking for a few smaller sections to fit your storage needs. The collapsible design makes it easy to fold up, carry and store.