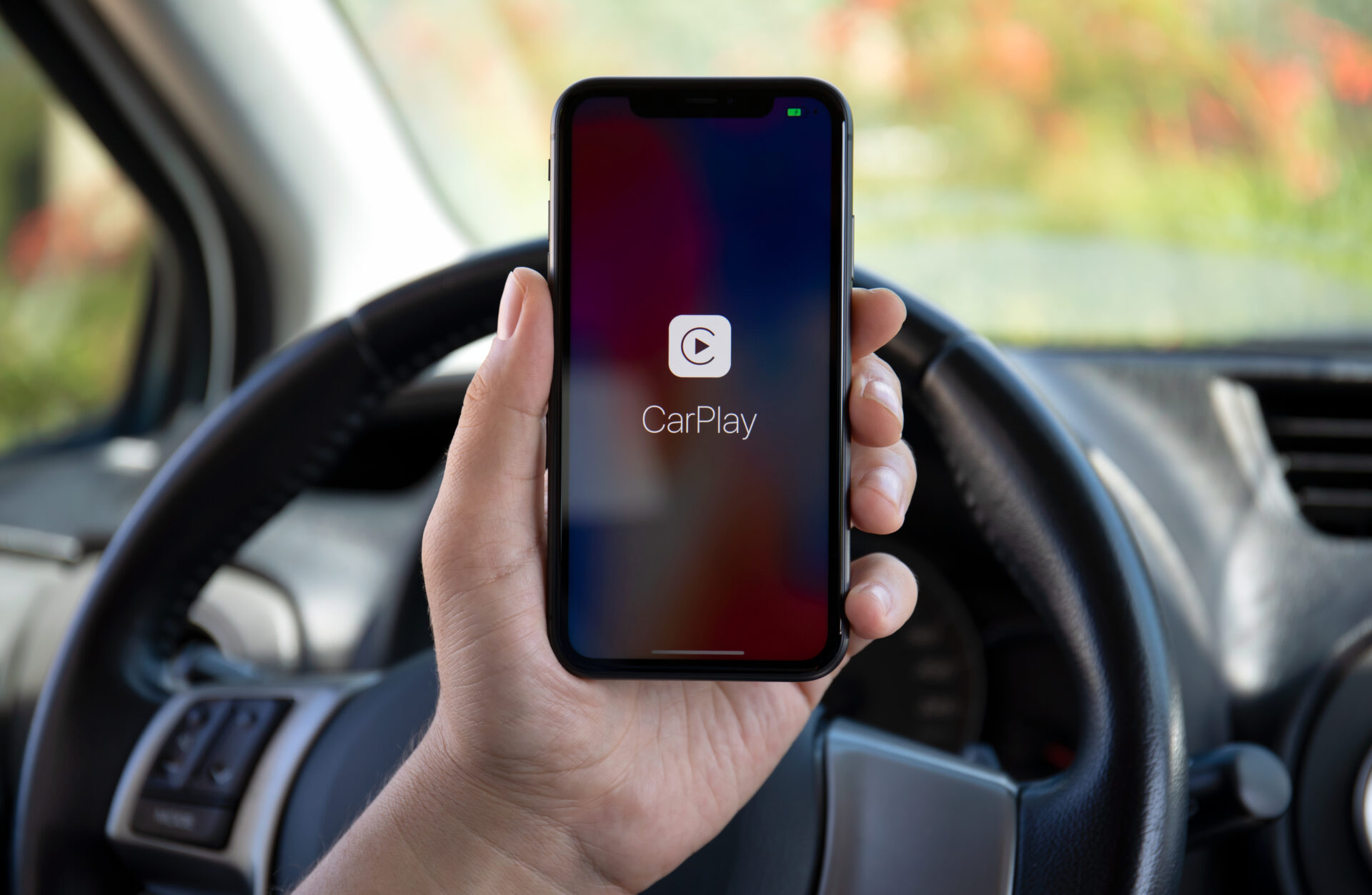 Apple CarPlay has become a sought-after feature for modern vehicles, offering a seamless integration of your iPhone's functionality into your car's infotainment system. But what if your car doesn't have CarPlay compatibility? In this blog post, we will explore an alternative solution that allows you to enjoy the benefits of Apple CarPlay without replacing your head unit. Our primary focus will be on the use of dash mounts, a practical and cost-effective option for achieving CarPlay-like functionality.
1.

Choose the Right Dash Mount:
A dash mount is a device that securely holds your iPhone on the dashboard or windshield of your car, keeping it within easy reach while driving. To use your iPhone as a CarPlay substitute, select a dash mount that offers an adjustable and stable grip to keep your phone in place – even during bumpy rides. Consider options that allow both landscape and portrait orientations, as well as ones that provide adjustable viewing angles to optimize visibility and minimize distractions.
2. Utilize Apple CarPlay-Compatible Apps:

While a dash mount won't replicate the full CarPlay experience, you can still enjoy many CarPlay-like features using compatible apps on your iPhone. Apple's App Store offers numerous applications designed specifically for use while driving, offering simplified interfaces, voice commands, and large, easy-to-read buttons. Look for apps that provide navigation, music playback, messaging, and calling features to enhance your driving experience.
3. Navigation Apps for a CarPlay-Like Experience:
Navigation is one of the most valuable features of CarPlay. To replicate this experience on your iPhone with a dash mount, consider using navigation apps like Apple Maps, Google Maps, or Waze. These apps provide turn-by-turn directions, real-time traffic updates, and voice-guided navigation. Place your iPhone securely on the dash mount, and you'll have a reliable GPS system right in front of you.
4. Music and Audio Apps for In-Car Entertainment:
For music enthusiasts, using music streaming apps such as Apple Music, Spotify, or Pandora can help recreate the CarPlay entertainment experience. These apps provide access to an extensive library of songs, podcasts, personalized playlists, and curated radio stations. Ensure your iPhone is connected to your car's audio system via Bluetooth or an auxiliary cable for optimal audio quality.
5. Hands-Free Calling and Messaging:
To stay connected while keeping your hands on the wheel, take advantage of hands-free calling and messaging apps. Applications like Apple's Phone app, WhatsApp, or Skype enable you to make calls, send voice messages, and dictate text messages using voice commands. Remember to prioritize safety and only interact with these apps when it is safe to do so.
6. Consider Additional Accessories:
To enhance your dash-mounted iPhone experience, you might want to invest in additional accessories. A quality charging cable or wireless charger will ensure your iPhone stays powered throughout your journey. Furthermore, a Bluetooth-enabled hands-free car kit or a car Bluetooth adapter can provide better call quality and audio streaming capabilities.
While not an exact replacement for Apple CarPlay, using a dash mount along with CarPlay-compatible apps can offer a similar experience without replacing your head unit. Dash mounts provide a safe and accessible way to keep your iPhone within sight and reach while driving. By utilizing navigation apps, music streaming services, hands-free calling, and messaging apps, you can enjoy many of the key features CarPlay offers. Remember to always prioritize safety and adhere to local laws regarding smartphone usage while driving. With a dash mount and the right apps, you can maximize the potential of your iPhone and elevate your driving experience.